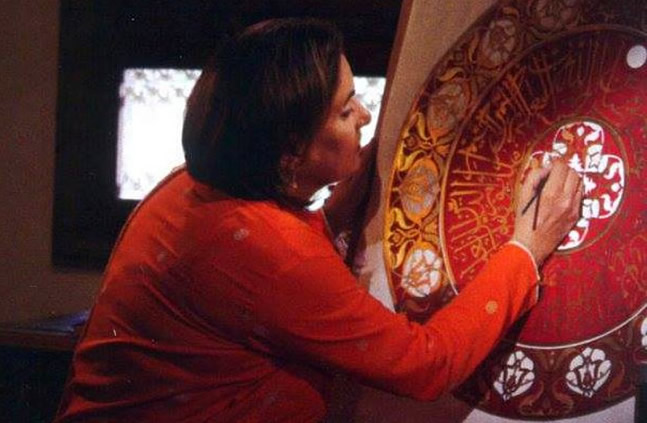 An artist blessed by Allah with an abundant talent of Calligraphy, Ruheena Malik is an impassioned soul to whom art comes from within. Her self-acquired calligraphic skills came about as a result of divine intervention.
The President of Pakistan was pleased to announce to honor Ms. Ruheena Malik with an Award of Pride of Performance which was presented to her on"Pakistan Day" on the 23rd of March 2009 for her outstanding services in the field of Art (calligraphy), Now Ms Malik is opening.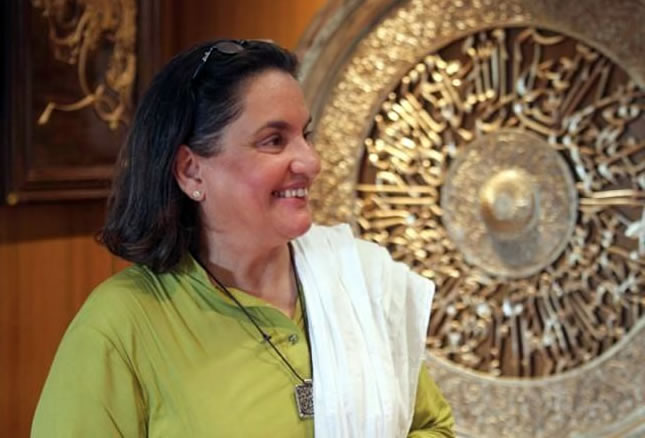 The first ever  Islamic Art Gallery in the hub of Karachi at F-65 Block 4, Clifton, The launch of Ruheena Malik Treasure's of Islamic Art Gallery, will open its doors to welcome you to view and obtain the great works of Islamic Art on paper and wood carving. Sherry Rahman (Ex-Federal Minister for Information & Broadcasting and Ambassador to USA will grace the occasion as Chief Guest on Friday 17th January 2014 , 4.pm, sharp.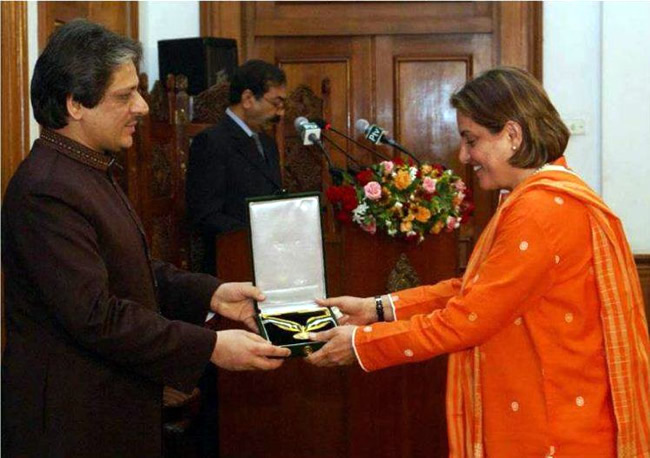 Ruheena's outstanding calligraphic masterpieces have been presented to many heads of states such as the Kingdom of Saudi Arabia, Iran, Bahrain.