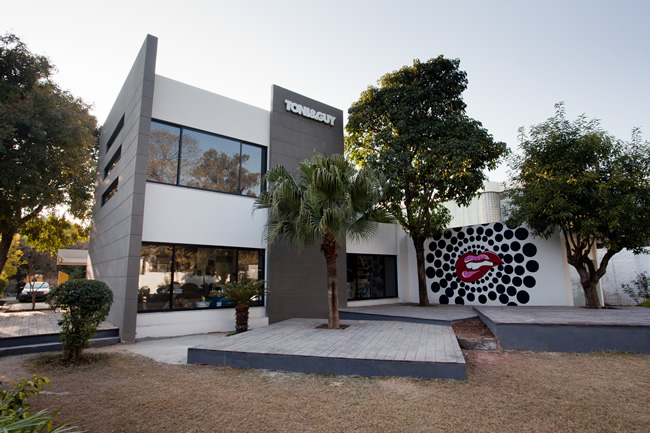 Launch event of TONI&GUY Islamabad. An evening of glamour, glitz and fashion as TONI&GUY will be presenting a hair and makeup show representing the edgy and fashion-led style associated with TONI&GUY as well as bridal looks for the season.
This new franchise salon is the largest TONI&GUY salon in the world (in terms of area) and comes after the success of two TONI&GUY salons in Lahore by Shammal Qureshi.
The world's most famous hairdressing brand TONI&GUY opened its latest salon in Islamabad on Saturday, January 11. The new branch of the franchise is the largest covered area TONI&GUY salon in the world, adding another feather to the cap of franchise owner Shammal Qureshi, who has the master franchisee rights of TONI&GUY salons for the north of Pakistan.
CEO TONI&GUY North Pakistan/Creative Director TONI&GUY Lahore Shammal Qureshi is a household name in Lahore after the continuing success of the two TONI&GUY salons in Lahore (on MM Alam Road and Z Block, DHA). He has now taken his expertise to Islamabad, where the franchise salon officially launched on 11 January, 2014 with a well-attended event that brought together celebrities, socialites and leading members of the Islamabad community.
The event organized and managed by Rezz PR and Events and featured a hair & makeup show by TONI&GUY featuring 12 male and female models, with outfits designed especially for the show by HSY, House of Kamiar Rokni, Mohsin Ali, Sublime by Sara Shahid and Republic by Omer Farooq.
The team of highly trained stylists and skincare professionals at TONI&GUY Islamabad are led by Creative Director TONI&GUY Islamabad Juju Haider, who has been an integral part of the success of TONI&GUY Lahore. As the largest TONI&GUY salon in the world, the Islamabad location offers all of the brand's unique and exciting services, as well as its exclusive range of products, for professional and personal use.
TONI&GUY Islamabad is a full-service salon that offers hair cut and colour services, hair treatments, facials and skincare treatments and services, manicures and pedicures, makeup services, and bridal/groom services, among others. TONI&GUY Islamabad also uses, stocks and sells the premier salon products; label.m for haircare and Guinot for skincare. Label.m is the Official Haircare Product for London Fashion Week.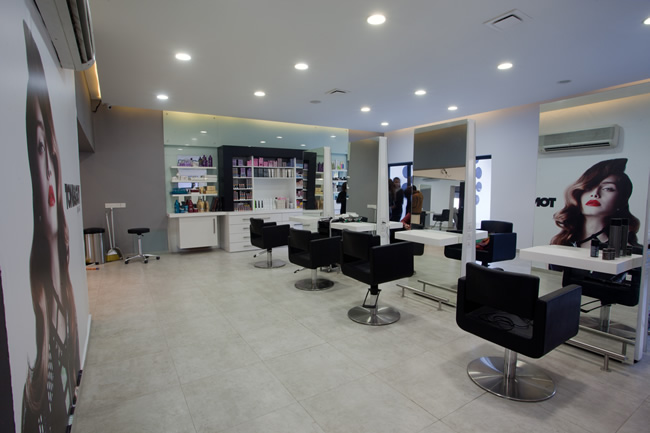 TONI&GUY Islamabad offers valet parking, a relaxing Japanese garden and a unique feature wall by artists in collaboration with My Art World, which is a work reflective of contemporary pop art and is a striking addition to the salon. The salon has been designed by architect Usman Salim Khan of Empact Design who is recognized for his use of minimalistic design and décor to achieve spectacular results. The salon's aesthetic design flows along modern, minimalist lines and mirrors TONI&GUY's international salon theme.
Speaking about the launch of the salon, Creative Director TONI&GUY Islamabad Juju Haider said, "We are so happy to be here in Islamabad. The overwhelming response from the city today has given us a great deal of confidence. As per TONI&GUY's legacy, we are excited to bring innovative and edgy haircuts, among other services, to the residents of the capital."
CEO TONI&GUY North Pakistan Shammal Qureshi added, "The success of TONI&GUY in Lahore showed us that there is a great deal of potential in Pakistan for the styling and fashion industries. People want access to the best services and products and we aim to meet their expectations as closely as possible. We think Islamabad has a lot to offer us just as we have a lot to offer the people there. It's a special place and we are sure we will be appreciated there."
About TONI&GUY
TONI&GUY is the most famous hairdressing brand in the world. Founded in 1963 by Italian brothers Giuseppe (Guy) and Gaetano (Toni) Mascolo, TONI&GUY has today grown from a single unit in Clapham, London to 405 salons in 41 countries worldwide, with more than 4,800 employees in the UK and a further 3,400 across the world, and an annual turnover of £175 million. Pioneering, inspirational and passionate, for 47 years, TONI&GUY has dominated the global styling industry and has pioneered the concept of the professional stylist – exceeding all industry standards to make their unique and valuable expertise available on a global scale.
For over two decades, TONI&GUY's international artisitic team has been educating hairdressers in more than 70 countries, teaching skills and sharing learning with more than 100,000 hairstylists around the world. With 27 academies in four different continents, TONI&GUY's educational offerings incorporate every possible aspect of hair styling, from beginners cutting courses to advanced colour and photographic work, covering every aspect of the education.
TONI&GUY Lahore was established in August 2009 at M.M. Alam Road in Gulberg, followed shortly after by an outlet in Z Block Market in DHA in June 2011. Under the guidance of franchise owner and Creative Director Shammal Qureshi, TONI&GUY has changed the rules of hairdressing and styling in Lahore.
In the space of just a few years, Shammal has cemented his reputation as a stylist, known for his innovative techniques and creative styles and was recognised at the international TONI&GUY awards as Salon Director of the Year in 2012, amongst salon directors from all around the world. He is also the youngest salon director to have won this award in TONI&GUY's history.
After the success of two outlets in Lahore, Shammal Qureshi, who is also the master franchisee of TONI&GUY in the north of Pakistan, opened TONI&GUY Islamabad in January 2014. The Islamabad franchise is the largest TONI&GUY salon in the world in terms of area and is a full service salon.
Edgy and fashion-led cuts, fabulous colour and simple styling for maximum impact as well as educating clients about the basics of a well-groomed lifestyle is the TONI&GUY North Pakistan philosophy. All TONI&GUY North Pakistan hairdressers are trained by Shammal, who is a certified trainer from the TONI&GUY Academy UK. Shammal also has plans of opening up a TONI&GUY Academy in Pakistan in the near future, where expert trainers will provide hair cutting and colour courses and can become certified TONI&GUY stylists.
SHAMMAL QURESHI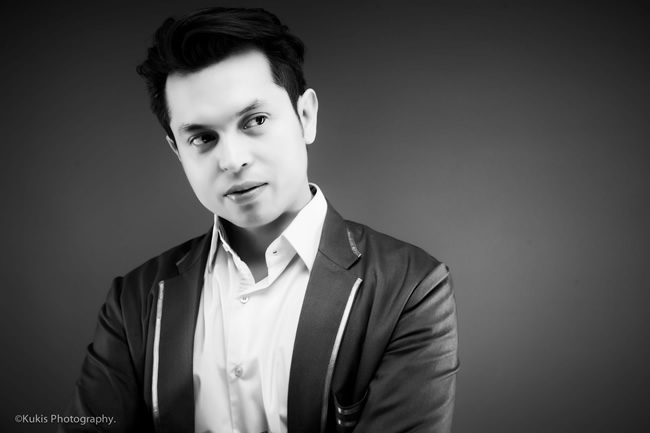 Shammal Qureshi is the dynamic young entrepreneur and stylist responsible for bringing the globally renowned hairdressing brand Toni&Guy to Lahore and Islamabad. Shammal is the Creative Director of Toni&Guy Lahore and CEO of Toni&Guy North Pakistan (holding the rights of Master Franchisee for the North region of Pakistan) with three Toni&Guy franchise salons in Pakistan (two in Lahore and one in Islamabad). He is the Creative Consultant and Trainer for L'Oreal Professionel in Pakistan, as well as the exclusive distributor for Guinot Institut and label.m products in Pakistan.
As a hairdresser and makeup artist, Shammal is known for his innovative techniques and creative styles. As a platform artist, he's highly sought to inspire with his crafts and skills with the scissors and brushes along with his motivational messages to his talented crew of stylists.
Hailing from a background in beauty and haircare, Shammal's entry into the world of high-end style and grooming seemed almost inevitable. Shammal's mother is Karachi's famous Peng Qureshi, the owner and proprietor of Peng's Hair and Beauty Clinic, a veritable Karachi institution.
However, his journey towards becoming a Pakistani style icon did not start immediately. Shammal attended college in Canada, where he completed his Bachelors degree in Business from the University of Western Ontario. He began his career working with pharmaceutical giant GlaxoSmithKline and later, CityFM89. It was not until later in life that Shammal decided to take a more creative route, and enrolled himself at the Toni&Guy academy in London.
Over a period of three years, Shammal completed his professional cut and colour courses and also had the honor of working with the co-founder of Toni&Guy, Toni Mascolo, at the prestigious Toni&Guy salon at Sloan Square in London. During this time, he was sent by Toni on his own expense for a number of management diplomas in customer service, human resources and management. Shammal has a history of having had the chance to do many things for the first time as a Pakistani stylist; one of them being the first to work backstage at London Fashion Week with Toni&Guy.
In 2011, Shammal was nominated as Best Salon Director at Toni&Guy's International Annual Awards. His international nomination was not just a first for a Pakistani, but he was also the youngest salon director to have ever been nominated and to have won the award. Shammal has also been nominated as Best Stylist at Pakistan's glamorous Lux Style Awards consecutively for three years (2011-2013).
As part of the Toni&Guy family, Shammal goes to London twice a year for ongoing training and refresher courses, enabling him to keep up with international hair trends and sciences. In the summer of 2013, Shammal also enrolled at the exclusive Glauca Rossi Make Up School in London and completed the 12-week intensive makeup course, joining the ranks of world-class makeup artists such as Lisa Eldridge and Charlotte Tilbury, who received their training from there. Shammal's certifications include Certified Stylist and Colour Technician from the Toni&Guy Academy, London, and Certified Skincare Trainer from the Guinot Institut, Paris.
His clientele hail from amongst the country's leading celebrities, models, fashion icons, musicians and sportspersons.
JUJU HAIDER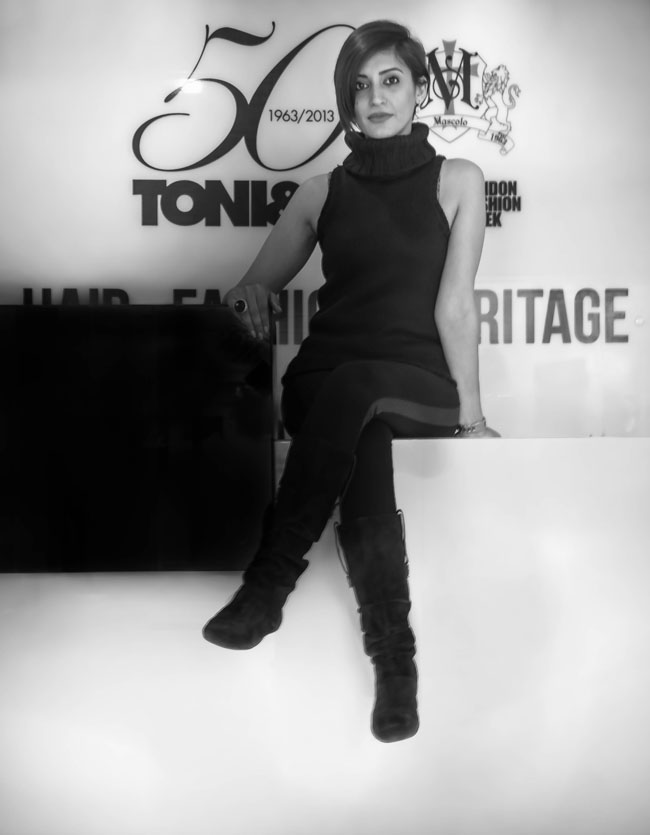 Juju Haider is the Creative Director for Toni&Guy Islamabad. An Islamabad native, Juju spent her early years in Saudi Arabia before returning to Pakistan for her schooling. She joined Toni&Guy Lahore as a senior stylist in 2009 after successfully building a profile as a talented freelance stylist in Lahore and Islamabad.
In late 2009, she moved to Lahore as part of the Toni&Guy style team and quickly distinguished herself with her excellent technique and stylish vision. She became the Style Director and Manager of Toni&Guy Lahore (DHA salon) in 2010 and under her supervision, the branch grew into one of the most successful Toni&Guy franchises in the country.
Recognized for her management and leadership skills, Juju led the Toni&Guy session teams for various fashion weeks in Lahore between 2011 and 2013. Juju is known for her distinctive cuts and colour techniques and one can find her signature touch present in her work.
She maintains close relationships with her clients, including a bevy of Pakistani celebrities and socialites. In 2013, she was a leading participant of the L'Oreal Business Forum, held in Malta, where she led sessions on successful salon management and training techniques.
Juju is a qualified graduate of the Toni&Guy Academy in London where she completed her technical wardering in 2010. Her personal reason for going into styling is, "I love seeing how people react when we make them look better than they have ever before." She is an avid reader and lives in Islamabad with her family.