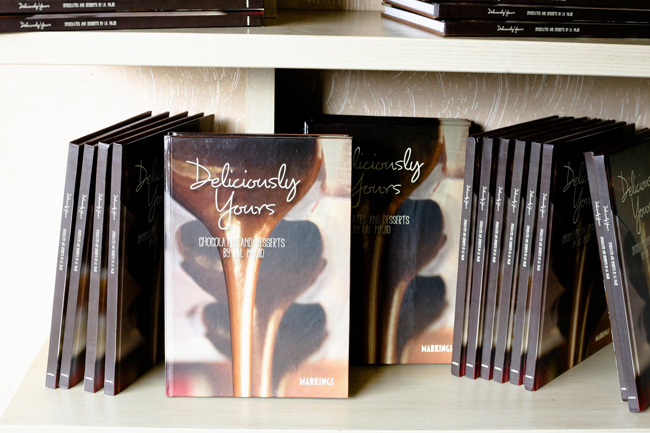 Markings Publishing are proud to announce that their fifth title and indeed their first dessert based cookbook, 'Deliciously Yours' by leading Pakistani chocolatier Lal Majid of the eponymous Lals Chocolate, has been honoured by the prestigious Gourmand World Cookbook Awards in 3 categories; Best Chocolate Cookbook, Best Pastry Sweets Cookbook and Best First Cookbook in Pakistan.
The cookbook has also qualified to compete against winners in the same categories from other countries for the coveted "Best in the World" title. The final results will be announced during 20th – 21st May, 2014 at the annual Awards event which will take place in Beijing during the first "Beijing Cookbook Fair" to be held from 19th – 21st May, 2014.
The Gourmand World Cookbook Awards were founded in 1995 by Edouard Cointreau and endeavours to recognize and honour the best authors, publishers, food writers and all those who "cook with words". The annual Awards have established themselves as the premier cookbook recognition authority and are widely regarded by international journalists as the "Oscars" of the Cookbook Awards.
Indeed, the growing number of countries, from 136 in 2009 to 154 in 2010, that participate in the progamme is indicative of the Awards growing stature and prestige . The international jury that will adjudicate entries in the "Best in the World" categories comprises of Edouard Cointreau, Chairman of the Awards Committee, Sara Baer-Sinnott, President of the Oldways Exchange and Trust Foundation (USA) and Jean Jacques Ratier, Director of Hospitality School of Dordogne.

'Deliciously Yours' is Lal Majid and Markings' collaborative endeavor to provide all chefs, budding and professional alike, with delightful recipes for cooking chocolate, barks, bars, truffles, cakes, cupcakes, cookies, breads, muffins, doughnuts, desserts and pies. In addition to this, the dessert book also acts as a 'how to' guide on working with chocolate providing techniques, tips and unique uses for cooking chocolate and desserts. Each recipe is original and reflects the combination of authentic, premium ingredients with plenty of imagination and flair; something Lal Majid is passionately committed to.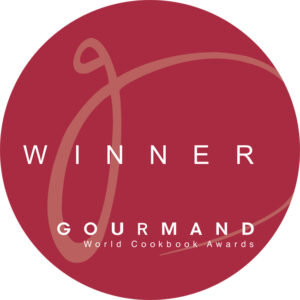 Speaking about the international recognition that 'Deliciously Yours' has garnered, Kiran Aman CEO of Markings said; "The idea to collaborate with Lal Majid to launch 'Deliciously Yours' was borne out of a collaborative aim to document and publish Lal's decade's worth of experience presenting her original recipes in the hope of inspiring generations of chocolatiers and publishers to come. As an independent publishing company, it is a great source of pride to have our work recognized by one of the world's most prestigious authorities in cookbooks, winning 3 Gourmand Awards for our first ever dessert based title."
"In my wildest dreams I did not think this was possible and I am honoured. These recipes are a labour of love and I hope that this award and the recognition it brings us, will mean more people will attempt to follow them and bring the joy of delicious desserts to their families", said Lal Majid.
Published by Markings with Recipes by Lal Majid, Edited by Arsalan-ul-Haq at Markings, Art direction and Layout Design by Tuba Arshad at Markings, Photographed by Adeela Badshah at Markings, 'Deliciously Yours' is currently available to purchase for PKR 2,000 at Liberty books, Lal's Patisserie (address: Main Khayaban-e-Shahbaz, Phase 6, DHA, Karachi), Lal's Chocolates Karachi (Address: 3rd Zamzama Lane, Phase 5, DHA, Karachi) and Lal's Chocolates Lahore (Address: Outer Circle, DHA Y-Block, opposite Al-Fatah.