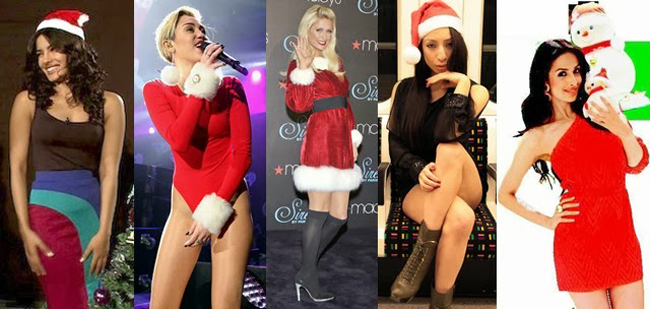 When we talk about Santa the only image which takes place in our mind is a red cap, a long white beard and a bag full of chocolate to wish as Merry Christmas. This Christmas is not going to be the same old days the BCCUK News has done a survey and listed Top 20 sexy and hot Santa across Bollywood and Hollywood.

Playboy Girl Shanti Dynamite who recently was seen celebrating Christmas as a sexy santa has managed to bag her name in the list. Super model turned television personality Shanti Dynamite has rule the hearts of audience and have huge fan following across the globe and was ranked at number 9 the top 3 in rankings are Katy Perry who tops the rank, Selena Gomez coming second, and Kareena Kapoor Khan third.

Shanti Dynamite said, "I'm hugely flattered. That's a nice surprise and a lot of fun to hear. I am happy to be listed in this amazing list with many of hot and sexy starlet." Others Bollywood most controversial actress who didn't make into the list were Sunny Leone, Sherlyn Chopra, Veena Malik and Poonam Pandey.