After managing to fight the cold fog that has made itself so comfortable in Lahore during the evenings, those who finally walked into Cafe Aylanto were greeted by sudden warmth. From the polite greetings of the Aylanto staff, to the soft lighting and Christmas decorations, Cafe Aylanto really made its guests feel welcome last night. Attendees came to enjoy the splendid Lebanese cuisine prepared by Chef Fadi, flown in by 7Up for their Chef's Bonanza.
Having come to Lahore from Karachi, Chef Fadi was pleasantly surprised by the difference in people's mannerisms and appetites. Serving his deliciously authentic 5 course Lebanese cuisine, Chef Fadi ensured that Cafe Aylanto's guests, who included celebrities such as, Juggun Kazim, Shaan and Kamiar Rokni, walked away with full bellies.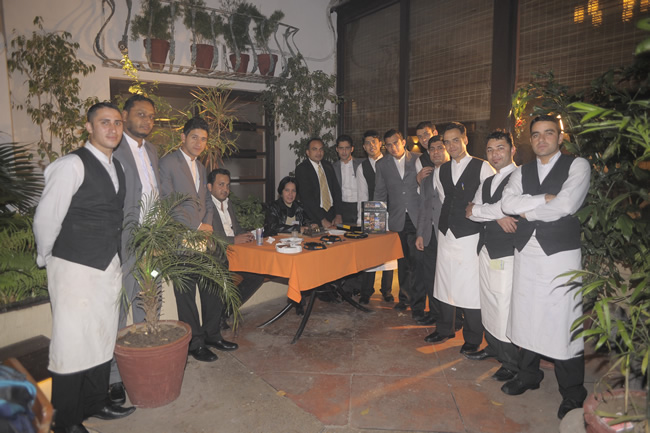 The expansive spread began with the serving of the cold and hot Mezzeh platters which included an assortment of hummus, spring cheese rolls and homemade pita bread. Guests then had a choice between the fish harra, the shish tawook or the lamb ouzi with rice. With spices changed up to suit the Lahori palette, each dish left the diner with a pleasantly unique taste. Dessert is an important part of any meal and to wrap up the extensive 5 course meal, guests could enjoy the Lebanese traditional baklava and knafeh.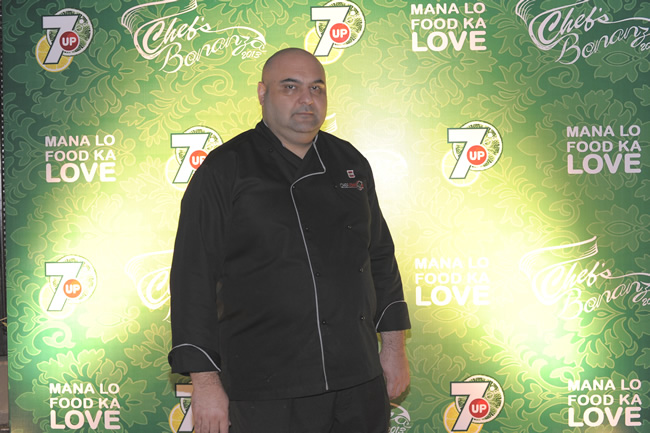 Despite the cold, by 9:30PM Cafe Aylanto was filled with guests who were not only delighted by the cuisine, but also by watching the Cuban cigar roller, Mercedes Hernandez Orta, prepare fresh cigars for them. Bouts of laughter and amazement were heard throughout the restaurant as Malaysian magician, Rosen Roy, moved from table to table entertaining guests with his magical skills.