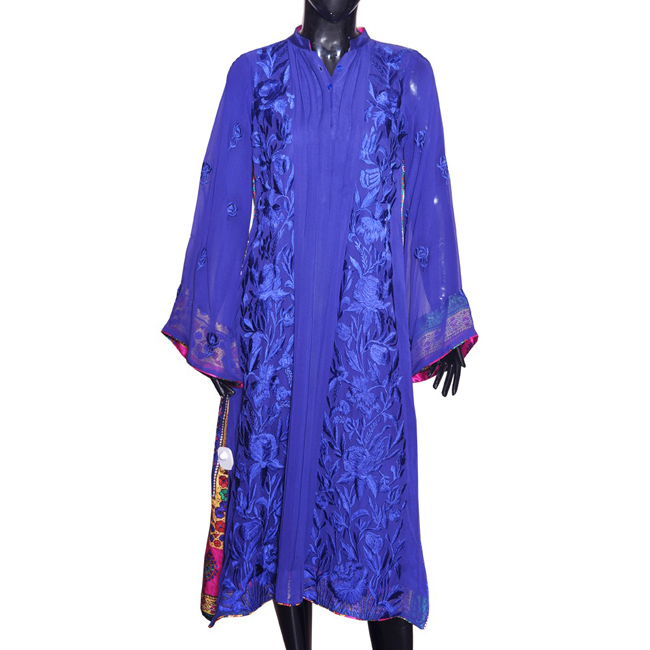 Huma Taj Chiffon Shirt – Classy Price: $233
Front details include chiffon shirt, flowing hem, and V-neck with full bell shape sleeve design is a "must have" outfit for this season. Buy now this "Hot in Demand" outfit and couples it up with favorite denim jeans will make you rock amongst the rest.
The good news is that the designer has to offer what the young girls really want to wear. Huma Taj has stylishly designed range of outfits in bright shades, all of which are fashionable and remarkable.