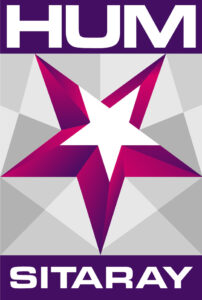 HUM Network announced that it would be introducing a new channel into its folds – HUM Sitaray. A narrative channel catering to all genres of entertainment, HUM Sitaray promises A-list celebrity coverage and quality entertainment. Not only will stars grace the screens of HUM Sitaray, but they will also be behind the scenes; the best scripts writers, producers, directors and crew; who will guarantee that HUM Sitaray will shine brightest on the horizon of Urdu entertainment.
The hallmark of this channel will be not only its high quality programming, but also content that is refreshing, exciting and targeting the whole family. HUM Sitaray is for all thrill-seekers, game players, emotional drama buffs, music aficionados, comedy junkies, kids, teenagers, and of course, adults; for all those, in fact, who wish for good, clean, quality entertainment 24/7 in their homes.
As pioneers in drama-based entertainment and 24-hour food programming HUM Network Ltd is well-versed in breaking new ground and setting new standards of excellence. With an exciting mix of both local and global content, here is a channel that will bring the very best in multiple genres to families across the country and around the world.