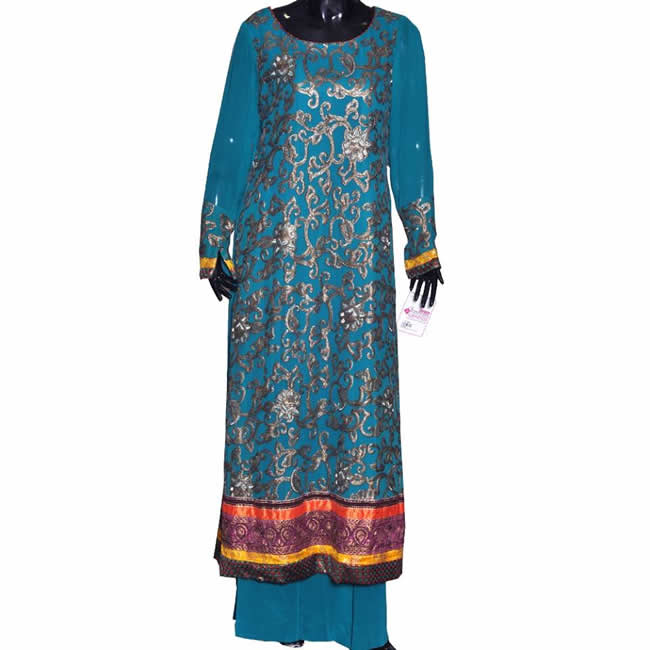 Winter Pret Wear Shirt from Ethnic Price: $415
Front details include Chiffon shirt, straight hem, round neck with full sleeve design to royal blue color: this stylish- fashionable outfit from Ethnic is a must have this season.
This prêt wear is not just for summer evening; it is also an indispensable fashion item to be included in the winter wardrobe and can make a cool fashion statement with this trendy outfit.
Ethnic has smartly designed range of smart, appealing and show stopping outfits, the one you would want to have in your wardrobe.
The party and wedding season is not going anywhere, so go for the top-quality look this season to make yourself manifest amongst the rest and add this awe-inspiring dress in your season collections, from Ethnic, to your wardrobe this season.