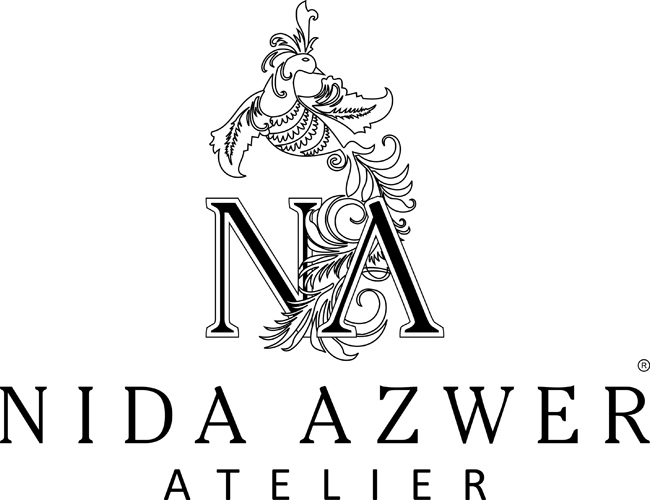 The Nida Azwer atelier is set to preview an exclusive line of limited edition Shatoosh Shawls with their debut "Toosh Collection" along with pieces from "The Hyderabad Collection", their latest bridal couture line, on Monday, 9 October 2013, at 5:00PM, at the Nida Azwer flagship boutique in Lahore.
Wtih the debut "Toosh Collection 2013", the Nida Azwer label brings their signature fine hand embroideries for the first time ever on shatoosh shawls where each shawl reflects a unique story and theme, embellished with miniature embroidery in fine silk threads.
Renowned for her love of more classic and vintage design elements, every shawl crafted by Nida Azwer for the Toosh Collection 2013 is a one of a kind piece where each creation has been numbered as part of its limited edition exclusive stature. Indeed every Shatoosh embroidered shawl has taken more than half a year to complete, given the extremely fine nature of the material and the meticulous hand embroidered craftsmanship involved.
Further, at the event the Nida Azwer atelier also introduces a capsule showcase of her bespoke pieces from "The Hyderabad Collection", creations of which were recently seen on the ramp at Pantene Bridal Couture Week. For this collection, designer Nida Azwer draws inspiration from the traditional Hyderabadi aesthetic.
The collection highlights the grandeur, luxury and affluent lifestyle of the Hyderabadi Nawabs, through rich fabrics such as maisuri silk, brocade, featuring intricate embroideries of exotic birds, dragonflies and other creatures inspired from French florals as well as figurative embroidery inspired by Mughal miniatures.
In terms of silhouettes, voluminous Hyderabadi dupattas paired with classic Hyderabadi shirts with low backs, choli lehnga's featuring detailed resham work and signature Nida Azwer angharkha's have been used, all in a diverse colour palette of off-white, gold, silver, yellows, greens and pinks with accents of dark greys and browns, ivories and coppers.
Speaking about her Toosh Collection and her Hyderabad Collection, designer Nida Azwer said, "I am particularly passionate about the Toosh Collection we are introducing. Each shawl's miniature embroidered has been mood boarded, conceived and crafted whereby every shawl has its own story and journey and is completely unique.
We have numbered our shawls as these will only ever be created once with this collection, in a quantity of thirty in total. Our latest bridal collection also reflects our drive to revive craft, design and silhouettes and is infused with traditional crafts such as 'tukri ka kaam', 'rilli', 'kantha', 'hirmich', 'shadow work' ,'zardozi' and 'miniature embroidery."
Nida Azwer's couture showcase will be held at her flagship Lahore store on M M Alam Road. The Nida Azwer atelier also maintains a flagship store in Karachi at the Ocean's Tower as a well as a couture studio in Karachi's Defence.