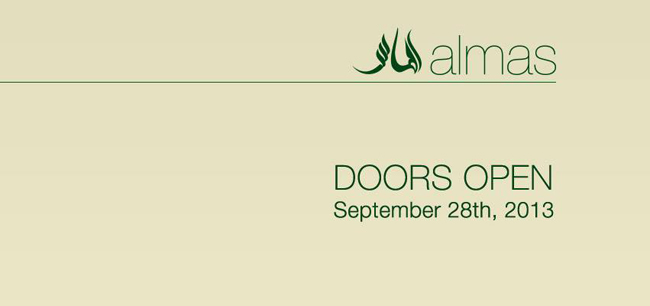 ALMAS is set to enter the fashion world with a grand celebration promising to draw hundreds of style hunters to its flagship store in central Lahore. With a state-of-the-art retail facility and management model, ALMAS is well poised to emerge as a key fashion distributor with a unique and dedicated approach to customer service. The grand opening will take place at 7:30pm at the store located at 6-C/3 Gulberg III, near Hussain Chowk.
ALMAS is translated to "The Diamond", and true to its name, the ALMAS, management is inspired by the journey of a diamond as it is polished, perfected and finally revealed in its most beautiful form. With an exclusive mix of brands, premium merchandise and high street fashion at competitive prices, the products have been handpicked to let the personal style of the wearer shine through.
The impressive collection of polo shirts, dress shirts, dresses, denim, handbags, wallets, shoes and more, combine the elegance of classic pieces with the edginess of more contemporary trends. "What is the best blend for universal fashion?" asks Managing Partner Mujtaba Khan. "It should be classy, trendy and affordable. These are the three rules we persistently follow."
ALMAS Chief Executive Ahmed Zaka brings with him countless years of IT and business expertise. He believes fashion cannot be seen exclusive of the buyer's experience. "The means for acquiring fashion is as important to the customer as the end itself," he says. "We have spent a great deal of time perfecting our retail model. Operations, IT and customer service are the fundamental tenets of the ALMAS business philosophy."
Based on this belief, Zaka has designed a national and global franchising system to fulfill the company's long term expansion plans. For the immediate future, the management is focusing on efficiently and effectively implementing operations and maximizing consumer satisfaction with a competitive pricing model.
For urban fashion seekers, there seem to be few events as keenly anticipated as Saturday's launch, as it creates a buzz in social networking circles, with thousands already following suit.