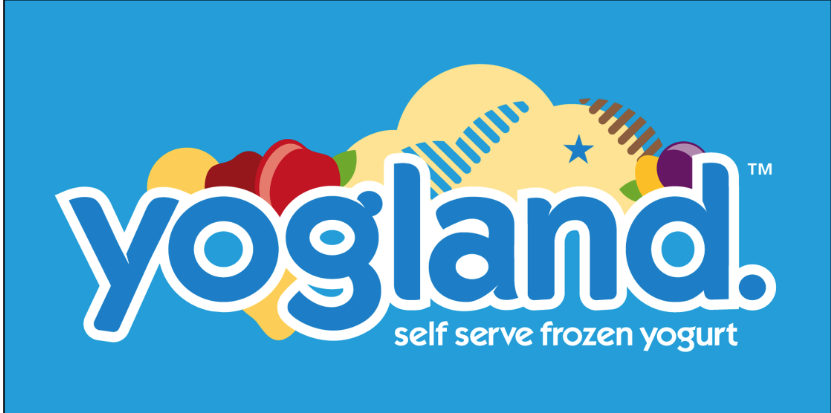 Coffee Republic first opened its doors in 1995
Unable to find a quality coffee chain that matched their New York experience and expectations, brother and sister Bobby and Sahar Hashemi opened their first store in fashionable South Molton Street.

Since then Coffee Republic has grown to one of the best known, and acclaimed coffee chains in the UK, with sites from Glasgow in Scotland to as far as Newton Abbott in Devon. We also have a number of concessions within leading brands such as Cineworld and Enterprise Inns.

On the international market we have expanded to Romania, Saudi Arabia, Jordan and Kuwait… and NOW in Pakistan and Islamabad being its 1st destination in Pakistan .
'Coffee Republic's coffee has had a strong following from the day it was started in 1995. Our secret unique blend is sourced from many countries and roasted to the highest standard at our roasters in Milan." Says the owners
"All of our drinks are espresso based, as we believe this is the finest way to enjoy coffee. Whether you prefer a latte or espresso you can always savour our distinctive flavour. "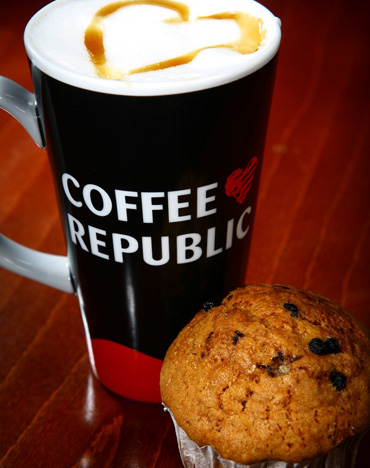 Self-Serve Coffee Bars
Brilliantly simple – your favourite Coffee Republic coffee specialties self served. Coffee Republic to go uses the same authentic artisan-roasted Coffee Republic blend that you'll find in our world famous coffee bars.
Coffee Republic to go combines our coffee beans 'roasted in Milan' with freshly steamed and foamed milk, making each drink fresh at the push of a button.
Our Products
Coffee Republic to go self serve coffee bars offer a complete menu of freshly-made coffee specialties from Cappuccinos and Caffe Lattes, Long Black to Flat White, delicious Espresso and Hot Chocolate – we even do Tea!
Just like in our coffee bars we offer a range of sizes to suit every taste.
Welcome to Yogland – a World of flavor awaits you…
We're all individuals, so why be limited by the vanillas and chocolates of this world? Let your creativity flare with our self serve frozen yogurt concept, where you choose from a wide array of scrumptious flavors that rotate weekly, along with a mouth-watering choice of toppings.
Our philosophy is simple, "Your Cup Your Creation"
Once you try Yogland's frozen yogurt dessert you will forget about ice cream. At Yogland we aim to surprise and delight customers with a unique range of unexpected and exciting flavors, whilst continually evolving the landscape of frozen yogurt. All our frozen yogurts are made with real high quality ingredients and are fat free, gluten free, some dairy free and others sugar free with the most recent arrival of probiotic protein frozen yogurt!
At Yogland we have a real appetite for creativity with food, particularly delicious frozen yogurt! Inspired by the international craze of self-serve frozen yogurt stores, Yogland offers six scrumptious frozen yogurt flavors that are rotated weekly, along with a mouth-watering choice of thirty toppings.
The self-serve frozen yogurt process is fun and creative-just like our flavors. All servings are paid by weight. Come and visit us to create your own unique frozen yogurt dessert, and enjoy your creation amongst our pleasant and cheerful surroundings. Be a part of this experience you'll want to come back to. Your Cup, Your Creation!