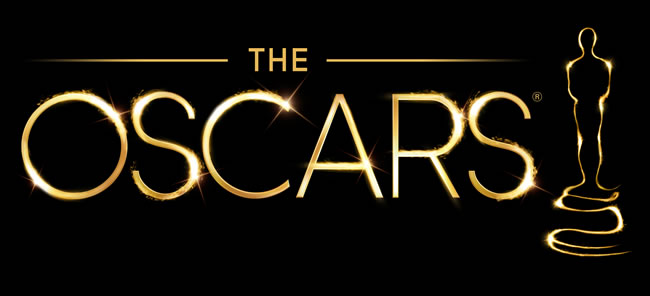 The Pakistani Academy Selection Committee (PASC) has selected "Zinda Bhaag" as the first Pakistani film in over fifty years to be submitted for Oscar consideration in the 'Foreign Language Film Award' category at the 86th Academy Awards. A total of four films were submitted to the committee for consideration including Chambeli, Josh and Lamha (Seedlings) in addition to Zinda Bhaag.
The movie was selected by way of a secret ballot and was the overwhelming film of choice of the Committee members. As per standard practice, films selected by each individual country's Academy selection committee are submitted to the Academy for screening, shortlisting and voting with official Oscar nominees announced at a later date.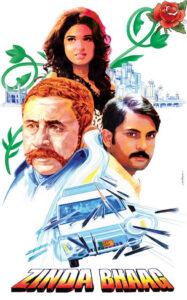 The Academy of Motion Picture Arts and Sciences will choose the final nominees for all award categories including Best Foreign Language Film by 8th January 2014. The complete and final list of Oscar nominees will be announced on 16th January 2014  with the presentation show for the 86th Academy Awards scheduled to take place on 2nd March 2014.
A record number of 71 films were submitted for Oscar consideration in the Best Foreign Language Film category at the 85th Academy Awards held in 2012. The number of internationally submitted films for this category is expected to be even greater this year.
Zinda Bhaag is a comedy/thriller about three young men trying to escape the reality of their everyday lives through the use of the unconventional methods available to them. The journey that unfolds through the film is a telling tale of the sorts of circumstances that everyday Pakistani's find themselves in – an unfulfilled desire to achieve feats that are out of their reach, a yearning to prove themselves despite of the hurdles places before them, and an inescapable sense of melancholy that sets in when ones opportunities are dictated by forces that are out of their control.
The film is directed and written by Meenu Gaur and Farjad Nabi, and is produced by Mazhar Zaidi. The film features Bollywood legend Naseer-ud-din Shah, Amna Ilyas and Khurram Patras in leading roles.
Speaking about the selection of Zinda Bhaag, Chairperson of the Committee Sharmeen Obaid Chinoy said, "Pakistan will finally have a film in contention this year at the Academy Awards and I feel proud that today we are taking a small step towards recognizing our own filmmakers. Zinda Bhaag is proof of the fact that sheer will, passion and talent can achieve incredible feats, and I would like to congratulate the team behind the film on a compelling and cinematic film"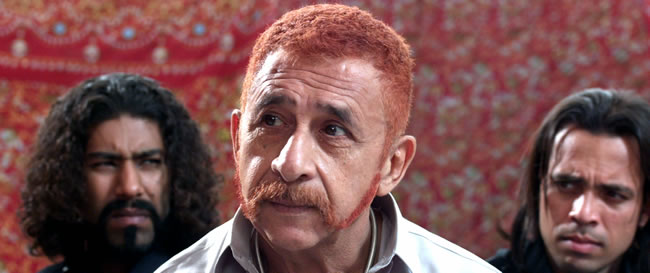 Speaking of the nomination, Committee member Mohsin Hamid said, "Zinda Bhaag is funny, natural, hip, and casually audacious – A real step forward for contemporary Pakistani cinema and a pleasure to watch".
Speaking of the nomination, Committee member Samina Peerzada said, "Zinda Bhaag is a great film about the price you pay for dreaming dreams, it is painful but true."
Speaking of the nomination, Committee member Framji Minwalla said, "Zinda Bhaag uses the language of film to tell a complex story about the obstacles and betrayals we face every day: about broken dreams and thwarted lives, about a country that delivers mostly anguish and despair. But it is also about resilience, loyalty, love, and aspiration. It is an accomplished work, one that should be seen and discussed widely."
Speaking of the nomination, Committee member Mehreen Jabbar said, "Zindaa Bhaag took a risk in telling a different kind of story and did it in a very innovative way. It also stayed true to its content and approach and that I feel is a very welcome contribution to the revival of cinema in Pakistan".
Speaking of the nomination, Committee member Akifa Mian said, "Zinda Bhaag has a funny sad story with effective dialogues. Let's hope that it get short listed for the final 5 Oscar nominations. Regardless, Pakistanis and the filmmakers have a reason to smile, as it has been many years since any film was sent to the Oscar awards".
Acclaimed Bollywood actor Naseeruddin Shah said about the nomination, "The genre "Zinda Bhaag" belongs to can only be called 'cinema of conviction'. May the tribe increase! I am proud to be a part of this film."
Speaking about the nomination of Zinda Bhaag for Oscar consideration, directors Meenu Gaur and Farjad Nabi said, "We feel honored, excited, overjoyed and many other things right now. More than anything else this nomination is an indication that the time has come for the spotlight to return to Pakistani cinema."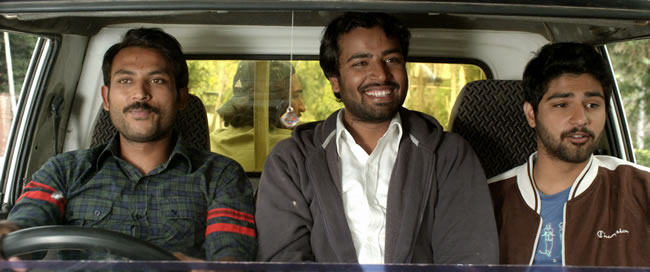 Speaking about the announcement, Mazhar Zaidi Producer of Zinda Bhaag said, "For the Zinda Bhaag cast & crew that comprised mostly of first-timers to filmmaking, this is a superlative achievement. This will be a great boost for the newly regenerating Pakistani film industry."
Zinda Bhaag recently won four major awards at the Mosaic – The South Asian Heritage Festival of Mississauga including awards for Best Music / Soundtrack, Best Actor (female), Best Supporting Actor, and Best Picture. The movie is expected to showcase at leading cinemas and film theaters nationwide from 20thSeptember onwards.
The Pakistani Academy Selection Committee was chaired by Emmy and Academy award winning documentary filmmaker Sharmeen Obaid Chinoy and includes director/producer Mehreen Jabbar, author Mohsin Hamid, actor Rahat Kazmi, writer / director Akifa Mian, professor of performance history, visual and cultural studies, film studies, media and communications Framji Minwalla and actress Samina Peerzada. Pakistan has submitted 2 films to the Academy since its inception, with the last submission dating back to 1963.