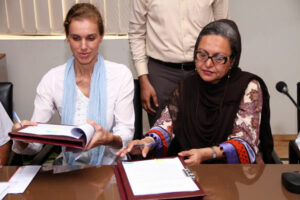 NUR Foundation/Fatima Memorial System (NUR/FMS) in Lahore, Pakistan signed an MOU with College d'Etudes Osteopathiques (CEO) in Montreal, Canada.Through this MOU NUR/FMS hopes to help promote the complementary form of medicine in Pakistan and provide a base for good quality research data on areas of intervention.
Osteopathy is a form of complementary medicine that emphasizes the interrelationship between structure and function of the body, as well as the body's ability to heal itself principally by the practice of manual therapy.
The Osteopathy team is headed by Sylvie Erb – She is a graduate of the College d'Etudes Osteopathiques and member and co-founder of the New York Manual Therapy Center. She is also the co-founder and director of the Foundation "Osteopathy without Borders". She has been leading Osteopathic humanitarian missions to Pakistan every summer since 2007 and through this MOU patients will be able to benefit from the therapy throughout the year.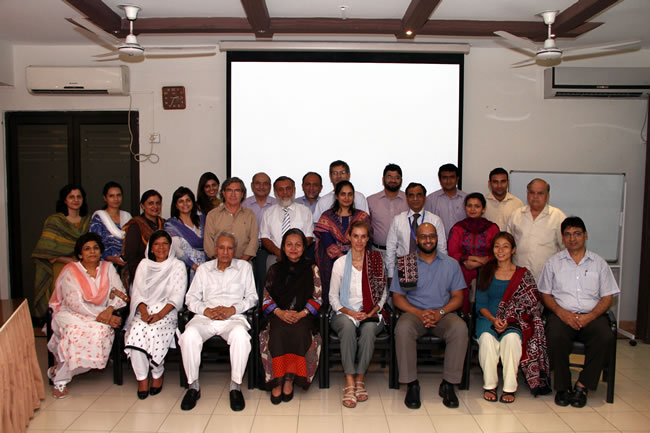 As part of the MOU, initially two qualified and experienced Osteopaths from Canada will be available every Thursday at Fatima Memorial Hospital in Shadman, Lahore
Headed by Mrs. Shahima Rehman Fatima Memorial System's ethos has always been to take a strong integrated health science approach to patient care. Through this association FMS hopes that it will be able to help College d'Etudes Osteopathiques & Osteopathy Without Borders break barriers in the medical profession in Pakistan through research, create increased awareness of Osteopathy in the country and open a training facility in Pakistan