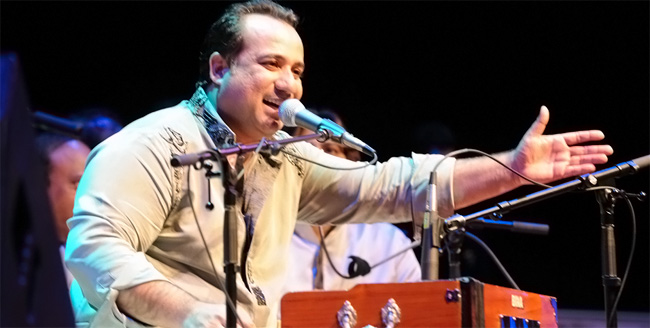 Pakistan's leading music artist, Rahat Fateh Ali Khan, has released a unique musical tribute to the martyrs of the 1965 war on the occasion of Defense Day. The nationalistic melody, titled "Khuda Raakhay", aims at igniting feelings of patriotism and fond remembrance for the immortal martyrs who gave their lives in defense of their homeland in the 1965 war.
The official music video for the track is a visual tribute to the Pakistani Hero; the resilient Pakistani, who has demonstrated unparalleled courage in the face of insurmountable odds in all arenas, be it in the stadium or on the battlefield. The video features a montage of memorable moments from Pakistan's history and footage of the country's scenic vistas, acknowledging the tremendous sacrifice that our nation's heroes made for the beauty and heritage of their country.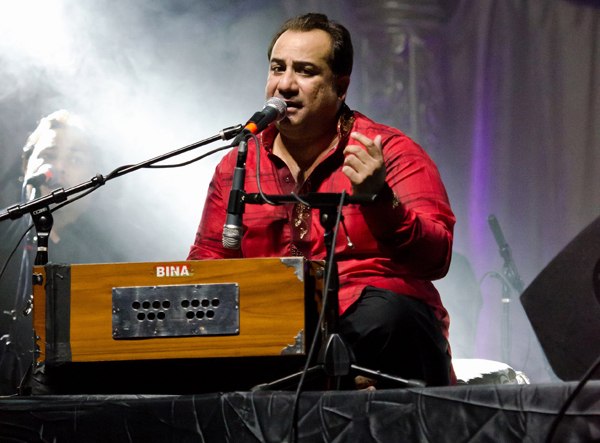 The track was composed and vocalised by Rahat Fateh Ali Khan, with lyrics by Haider Khursheed. The song was recorded and mixed at RFAK Studio.
Speaking about the new anthem, Rahat Fateh Ali Khan said, "My heart goes out to our brothers and sisters in the armed forces who dedicate their entire lives to the defense of our homeland, so that the rest of us may sleep safer at night.
The 1965 war is testament to the unwavering resolve of the Pakistani armed forces who gave the ultimate sacrifice for their countrymen. As the next generation of Pakistanis it is our mandate to keep their memories alive, so that their feats of heroism are never forgotten. "Khuda Raakhay" is just a humble tribute to the memory of our martyrs, who may not be with us today but will always be immortal in our hearts and minds."