Ellemint Pret exhibited an all new stylish collection by a five talented designers stocking at the multi-label outlet recently. Exhibiting designers were Mahwish, Sobia & Sumbul, Mew and Um-e-Tania. The collections comprised both eastern and fusion numbers that were trendy as well as vibrant in bright pastels and shaded hues.
One thing common in all the designer lines was the shades like yellows, cobalt, bottle green, scarlet brilliant use of colours. One got to see a lot of bright and tangerine which are also predominant colours of the season. It's all about bright hues. No staid and pale shades. And the fabric employed by most of the designers was flowey. The chic creations had a smattering of colourful flowers on the shirts further beautified by the creative use of pearls and diamantes.
"At the time of inception, we had started with 15 designers which has now gone up to 25," apprised Afreen on the day of the event. "Within a short span we have established a loyal clientele who keep coming back because they know they will get the latest in casuals and prêt and that too at extremely affordable rates," which was quite evident even on the day of the exhibition.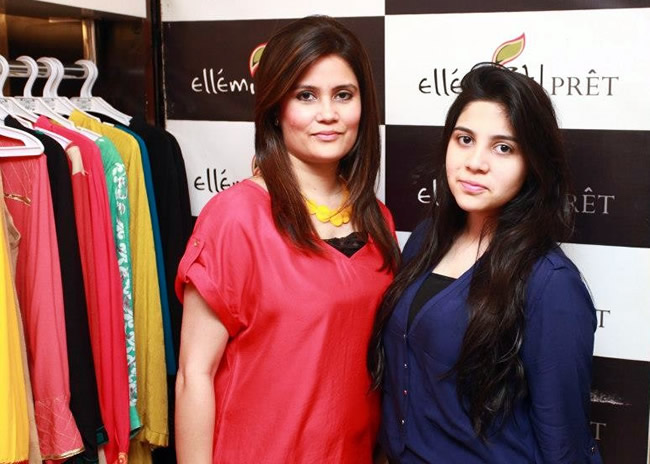 Ellemint Pret has garnered the reputation of being one of the best multi-label stores at present stocking only the best. The event was attended by fashionistas and socialites. PR was managed by IDEAS Events PR.