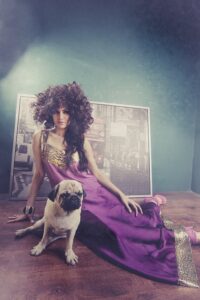 After the days of intense sacrifice for the pleasure of Allah in the month of fasting, the Muslim believer is gifted from God Almighty with a day of rejoice. This day is no ordinary day because it actually represents the beginning of beginnings for themselves; such a beginning where they starts their lives afresh, saving their souls from damnation by following to the letter the pure way of life he adopted in the month of Ramadan.
But as the month of Ramazan takes a roll so does the fashion world which relentlessly working day and night to offer the best to the people on the day of Eid. Brands mostly come up with formal collections as the wedding season follows soon after.
We see lots of deep colors like red, maroon, blue, green and orange with heavy embroidery and embellishments. The cuts are eastern and the lengths of the shirts are longer. A-line tops are also part of the season offerings that look stylishly with trousers and dopattas.
Now let us see what our designers have to say about their Eid collection.
Najma Shah: I like making simple designs that are easy to wear and can be worn at any Eid party. The cuts are clean and simple keeping in mind the comfort and occasion of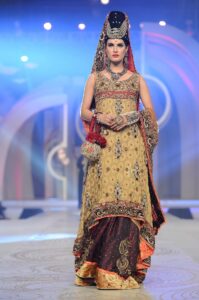 Eid. The colors are on the brighter side for this collection.
Afsheen Mehboob: My Eid collection for this is different has this time I have designed clothes keeping in the happiness and vivacious of this occasion. The designs are modern and colors are bright to bring out the true life of the outfit.
Aisha Alam: This Eid collection is different from the previous as I have focused more on modern cuts and designs. This formal wear collection 2013 has been finished with the explosive stylish clothes that are just travelling within the western form of designing strokes. In this collection the women will find trendy looking shirts that have been paired with the tights and jeans. In addition, the collection even includes the addition of the overcoats as well.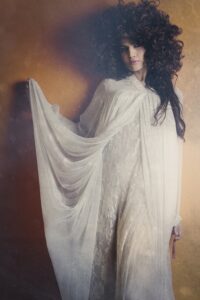 Anny Naveed: My collection for this festive season is more focused towards formal and semi formal outfits. There are heavy embellishments on the outfits and perfect for the upcoming wedding and formal get together.
Ruby Shakel: My designs for this season are ideal as the designs are all time classic. The prints and cuts are perfect present for the post eid wedding seasons. Colors used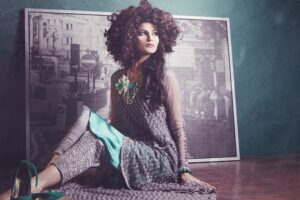 are white, red, maroon and other deep colors which will enhance the overall persona of the outfit.