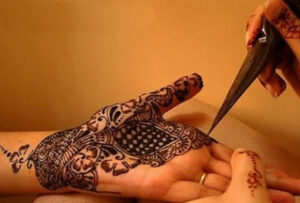 Mehndi is considered to be the art for temporary decoration of hands and feet. Mehndi adds attractiveness to a girl's hands and makes them look more gorgeous. Every age of women love to apply beautiful designs of mehndi on their hands and feet especially on the eve of Eid-ul-Fitr.
The preparations and celebrations of Eid would never be considered complete without mehndi and bangles. Mehndi has become a fashion statement. Bangles and mehndi attract women, irrespective of their age. By viewing this craze for mehndi among women, the trend of arranging henna stalls is gaining momentum.
This trend has been gaining popularity for the last few years as women set up their henna stalls before Eid till Chand Raat and offer traditional and attractive mehndi designs to grab the attention of most of the ladies. The mehndi stalls remain open till midnight during the week and planned to remain open till as late as 4 am on Chand Raat.  These stalls give a respectful earning opportunity to large number of experts and organizers. The trend of mehndi stalls at homes and markets has witnessed an increase for the last few years as before it women used to earn through mehndi only in beauty salons.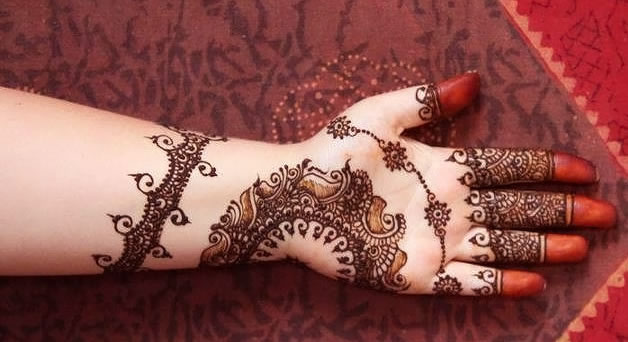 Mehndi experts bring a number of attractive designs of mehndi to facilitate their customers with the latest fashion. Girls are provided with assortment of different unique mehndi designs to wear through these henna stalls. Females who are always want to look beautiful and conscious about their looks throng these stalls set up at homes, markets and beauty salons.
Mostly stall holders and henna experts have different mehndi designs with them. You have to select the one that goes perfectly on your hand. These stalls not only facilitate mehndi opportunities but also bring festive moments and provide an opportunity for ladies to get together. It has become a way of sharing happiness and joy. There is great hustle and bustle on these stalls.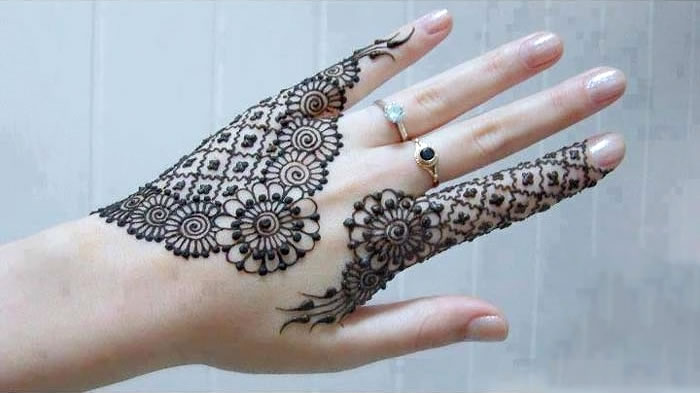 As the countdown begins for Eid-ul-Fitr, a large number of stalls are witnessed in various markets and majority of women tend to focus on these stalls. These stall not only offer application of mehndi but also many other accessories including bangles, necklaces, earrings, anklets and hair bands. On Eid-ul-Fitr 2013, ladies are equally enthusiastic to buy colorful dazzling bangles for Eid besides other accessories.
Young girls after Iftar throng these stalls and sometimes they are also carrying their Eid dresses with them for buying matching accessories. Young girls are crazy about their Eid preparations. In last few years, innovation can be seen in all fashion accessories. There was a time when glass bangles were prevalent but now innovative designs are available of bangles which are not only unique in their material but also in shape.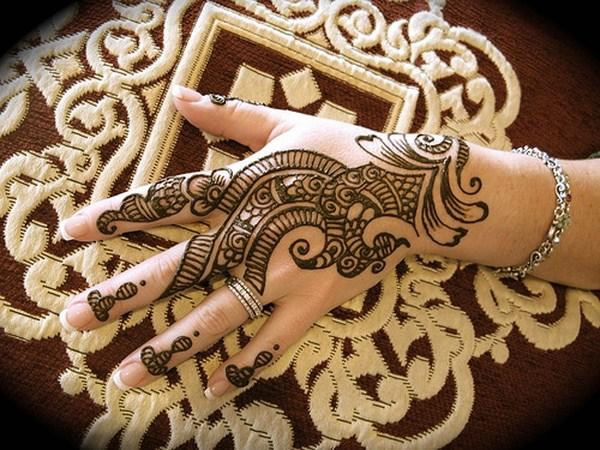 One of the benefits of mehndi stalls is that providing mehndi application opportunity is such a relief as beauty salons are overcrowded and charge too heavily as compared on stalls. These stalls are comparatively less expensive and offer all accessories at reasonable prices. The prices of mehndi depend upon the designs and the quality of the products.