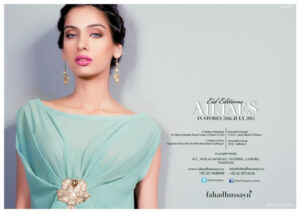 After the recent launch of his Lahore outlet, acclaimed designer Fahad Hussayn has unveiled his latest collection in time for Eid. The Fahad Hussayn Eid collection features a fusion of intricate embroideries on custom woven pure fabrics, exclusive patterns and cuts, all hallmarks of the signature Fahad Hussayn style. The new collection will be available at the brand's flagship store, leading multi-label stores nationwide and through secure online ordering from 29th July onwards.
The new collection offers patrons a diversity of choices in luxe fabrics and drapes in both chiffon and fine cotton linen in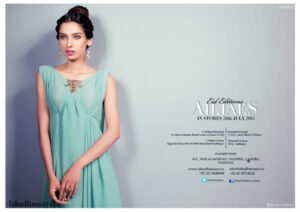 attractive price points ranging between PKR 6,500-25,000. The collection also features an exclusive limited edition range of luxury formal clothing featuring floor length flares coupled with an extensive range of embroideries, with prices ranging from PKR 25,000-45,000. Featuring 15 designs of printed silks and kurtas for men under PKR 5,000 the Fahad Hussayn Eid Collection truly has an outfit for everyone this Eid. The men's range will be available at the brand's flagship store and the Design Emporium, with a limited edition range exclusively available at leading menswear store Republic.
Speaking about his Eid collection Fahad Hussayn said, "Eid is a festive period where tradition and culture play a very strong role in influencing our personal style statement. As a designer, I want my patrons to feel unique and exceptional when they wear our clothes, and especially on an occasion such as Eid when all our close friends and family are dressed to the hilt, I aim to provide practical and stylish Eid clothing that will always distinguish the Fahad Hussayn patron from the rest. With this Eid Collection we have tried to create outfits that appeal to all tastes yet at the same time, provide each individual with their own distinct style for Eid. We hope that our efforts our appreciated by our discerning customers."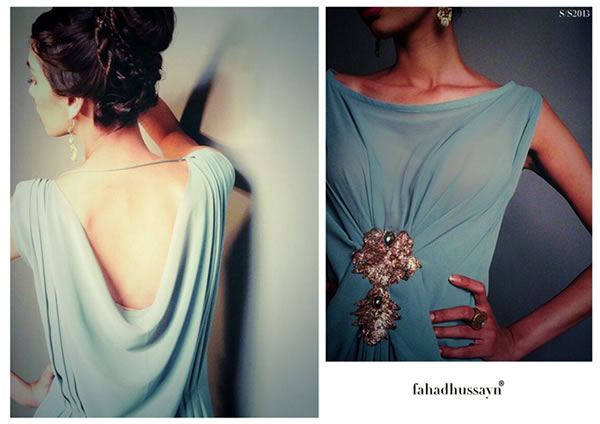 Born in the industrial city of Faisalabad and a graduate in textile design from the Beacon house National University, Fahad Hussayn has been a consistently evolving label in the fashion industry. Fahad Hussayn is now one of the most acclaimed design houses in Pakistan, known for its innovative approach towards reconstruction of local embroideries, fabrics and cuts. Fahad produces intricate embroideries, custom woven pure fabrics, exclusive patterns and designs that combine to form signature Fahad Hussayn pieces that cater to the brand's patrons.
In the past, Fahad Hussayn has showcased collections at PFDC Sunsilk Fashion Weeks, PFDC L'Oréal Paris Bridal Weeks and he has also been nominated by the Lux Style Awards for both Upcoming Talent and Best Menswear categories and has designed for several prominent and well acclaimed commercial and art projects.