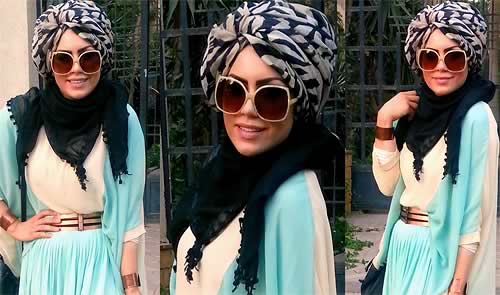 Ramadan brings with it blessings of all kinds and everyone brings out the good side in them for this Holy month. Carrying the right kind of attire this month is the most important part for the Muslim community. However, you can wear the right clothes and still be a fashionista. Scarves this season are mostly used and worn by women all over the globe. Pakistani women have adapted themselves to wearing the scarf not only in winters but also in this Holy month.
Here a few tips how to wear the scarf differently this month and still look as unique: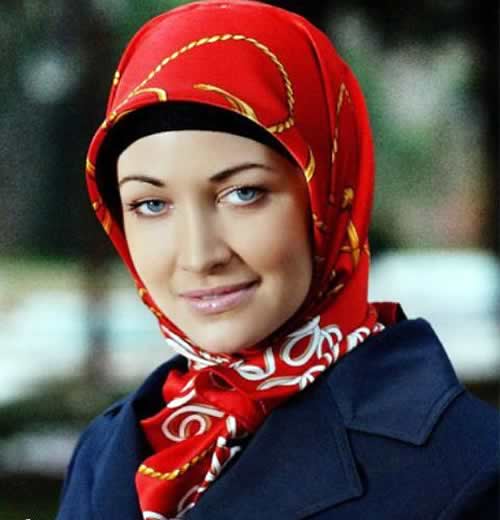 • Try wearing a fancy bandana right above your forehead and then let a net or a light cloth scarf wrap around the head beginning from the middle of the bandana line. Tie a bun under the scarf for tight grip and to prevent it from slipping down.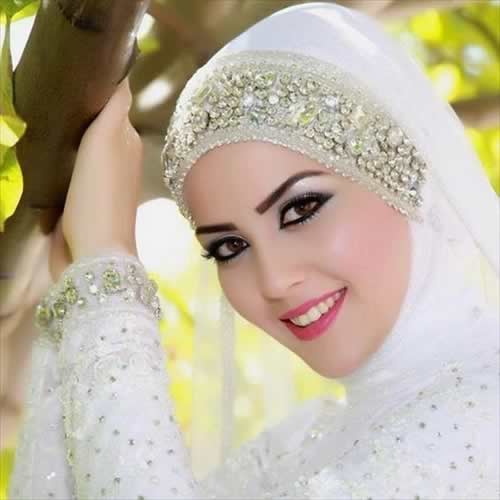 • Wearing a fancy , colorful or printed scarf around your neck rolled over to the back at all times will look decent and help to slide it right on your head just before the call to prayer. If you happen to live in the colder areas then in this time of the month it may serve as a purposeful muffler as well.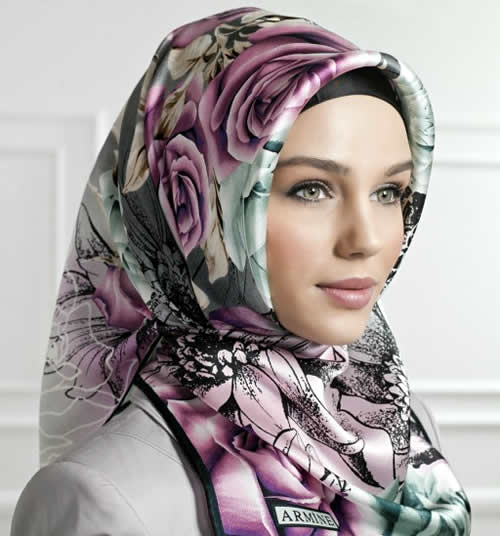 • Thin, printed scarves can also be tied or carried around with your handbag. Go retro! Match and contrast colors with shoes, tights, or your handbags and tie a bow, knot around the bag to carry the scarf with you in a modern way yet slip it right on top of your head once you hear the call for prayer.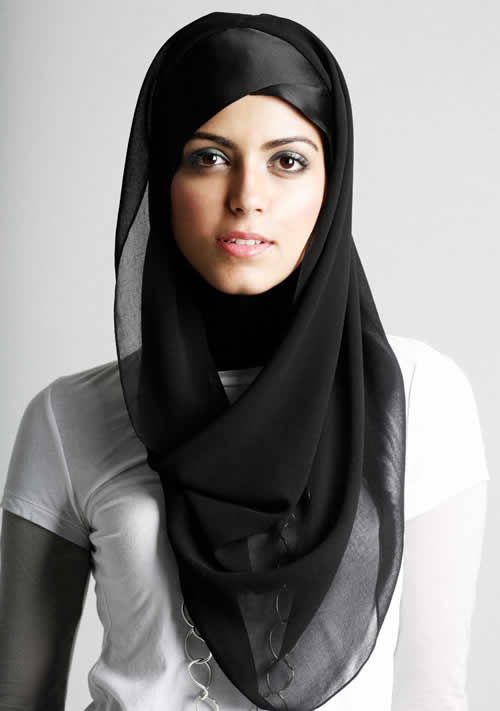 • The Egyptian style is quite different and the women there tie a cloth much like a scarf or a head wholesome bandana, color matched with their tops, lowers, shoes or handbags and cover only the hair much like how Turbans are worn here by the men but this one is tied in a rather fashionable manner and fulfills the religion's requirement as well.
• Because of the heat women also wear scarves by putting on their head and keeping it on with a round hat to prevent the heat at all times. Thus, making the hat look fancy and cute and also fulfilling the scarf requirement during this Holy month of Ramadan.
• Tying a scarf around your waist line as a belt just like the Arabian belly dancers do can also serve to be helpful since you can always pull it off at any time and dab it on top of your head in times of need. Scarves can be quite helpful since in this scorching heat the only thing you need is to prevent your hair from going all dry and unhealthy from the Ultra Violet rays. Not only this but they can be very handy in preventing smoke from getting into your throat and nose as well as prove to be a good source of preventing your hair from getting soaking wet in the rainy days.
Scarves are also helpful in preventing the cold from entering your body in winter time. However, prevent wearing a black scarf because it attracts most heat from the sun. Wear colorful summery colors and patterns and look stylish and unique by carrying your scarf differently every day. And if you happen to live in the colder areas then wear them around your neck and head to keep warm.