The U.S nail salon expert since 1981, acclaimed nail polish brand Essie launched in Pakistan with an exclusive media preview forsalon professionals, media and celebrities in "An Evening with Essie!" at Olivetto in Karachi on Wednesday 26th June. For more than 30 years, Essie has been a beauty industry icon, trusted by beauty professionals, celebrities and even royalty.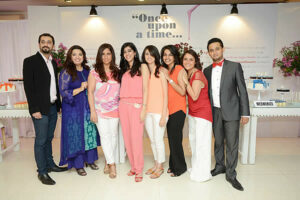 Essie is the go-to colour choice for more than 7.1 million women worldwide with its sophisticated quality, long-lasting nail polish, extensive colour palette and colours that drive trends. Essie has launched in Pakistan with over 120 unique shades and has plans to introduce additional shades and collections in the near future.
The ultimate colour authority, Essie offers fashion-forward colours which are chic and elegant and can be worn 'from the bedroom, to the boardroom, to the ballroom.' With its prize winning high tech formula, made for professionals, Essie is renowned for its "no-chip" properties, assuring a sophisticated and shiny finish.