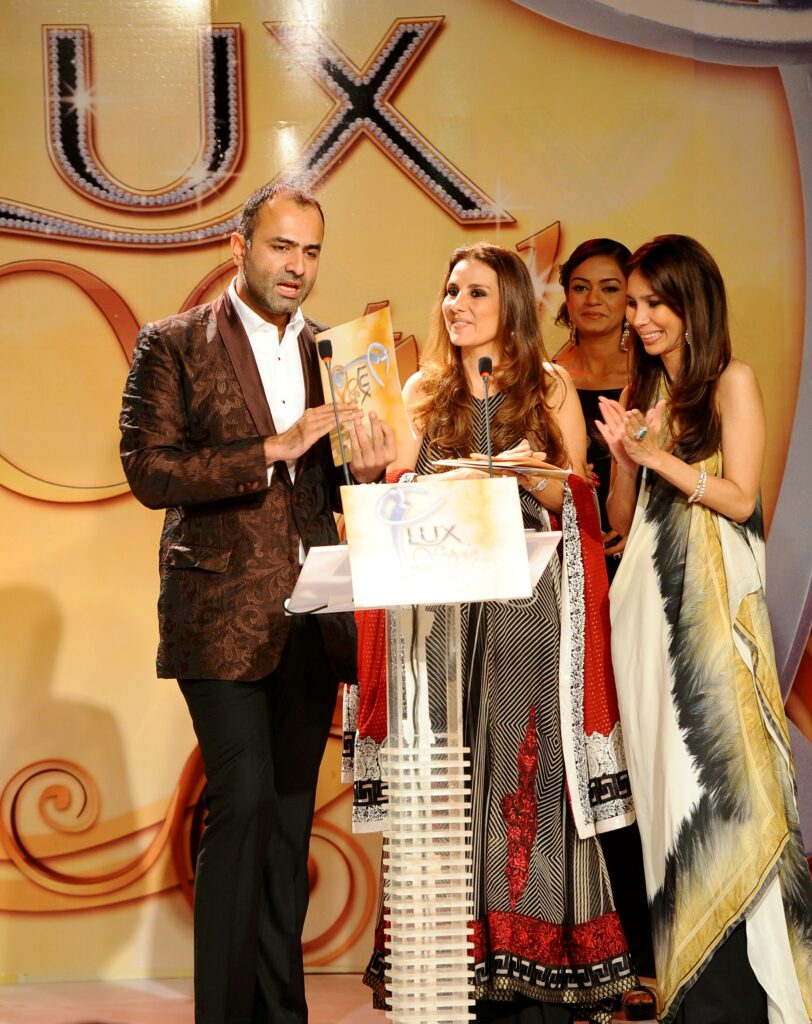 The queens of haute couture in Pakistan, Sana Safinaz and King of Men's and Fashion wear, Deepak Perwani have been nominated in the category of  "Achievement in Fashion Design-Lawn" category of Pakistan's most coveted awards show, The Lux Style Awards.
Sana Safinaz who recently bagged the "Best International Designer" Masala award and "Wonder Women" award 2013 are the only Pakistani designers to get nominated for the 9th time. Having won their first award in 2009 for "Achievement in Fashion Design", Sana Safinaz has been an integral part of LSA since its inception in 2003.
Deepak Perwani, the only designer to bag 5 Lux Style Awards for his achievements in men's wear, luxury prêt and lawn, is nominated in the same category as Sana Safinaz. Deepak Perwani won his first award in the very first edition of the Lux Style Awards. Both the fashion power houses were nominated in the same category last year but it was Sana Safinaz who won the award. The LSA Jury will have a tough time choosing the winner this time around as both fashion houses are equally compatible for the award.
Sana Safinaz Lawn collection this year was amazing and run out of stock on the first day of exhibition, whereas Deepak's work for orient was remarkable. Receiving great reviews from the critics and amazing response from the masses; it is very tough to predict who's going to bag the Lux Style Award this year.