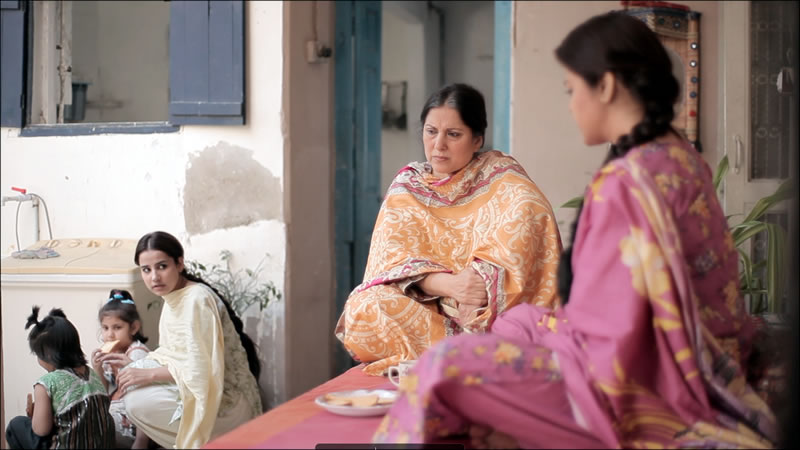 In tribute to all the courageous women entrepreneurs, micro- financiers The Kashf Foundation, presents an issue-based drama series entitled 'Rehaii, depicting real life stories of Kashf's clients. Scripted by Farhat Ishtiaq, directed by Mehreen Jabbar and produced by Momil Productions, Rehaii highlight the plight of low-income families, especially women in Pakistan. With an all-star cast featuring Samina Peerzada, Nouman Ejaz, Maria Wasti, Munawar Saeed, Danish Taimur and Sania Shamshad, Rehaiilast episode airs Monday 24th June 2013 at 8:00 PM on HUM TV.
Rahaii's story follows the main protagonists who face a myriad of problems but persevere in the face of challenges through support from Kashf Foundation's micro-finance program. Rehaii's storyline exhorts society to think differently about major issues being faced by women in society, including second marriage, child marriage, access to education, domestic violence, preference for sons, economic exclusion, and limited access to finance. The OST conceived and written poet Naseer Turabi, composed by Waqar Ali and sung by veteran singer Tahira Syed along with Kashf Foundation's MD Roshaneh Zafar.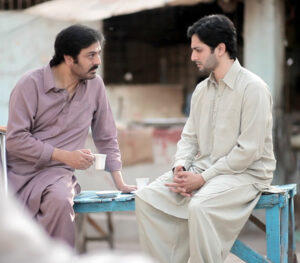 Kashf Foundation's Managing Director, Roshaneh Zafarhas said "Rehaii is a tribute to all the courageous women entrepreneurs in Pakistan, who have struggled against all odds to become business owners and operators. Pakistan's economic future is highly dependent on investing in women. A real economic change is only possible if society changes its attitudes towards women's economic rights."
Kashf Foundation is a specialized micro-finance institution working in Pakistan since 1996nd are responsible for nurturing entrepreneurship within a hitherto neglected generation of women, equipping them with the financial and educational ability to realize their economic role in society and enhancing their decision making capabilities, through high quality and cost-effective micro-finance services that alleviate poverty and enable women to become active agents of social and economic change in low-income communities.
About Kashf Foundation:
Established in 1996 in Pakistan by the visionary Roshaneh Zafar, the idea of Kashf was fuelled by her belief that the inequity of resources in Pakistan needed to be addressed through a sustainable socio-economic system, that so much poverty was borne primarily by women and that therefore, a new thinking model for poverty alleviation was required.
Inspired by the precedent and legacy of Professor Muhammad Yunus of the Grameen Bank, the 'Kashf' Foundation, literally translated as miracle, was thus launched by Roshaneh with a driving vision to provide pro poor and pro women micro-finance services for Pakistani's, by Pakistani's. In their launch year, they disbursed loans to their first 15 clients. Today, some sixteen years later, Kashf Foundation is one of the biggest specialized non-profit microfinance institutions in the country pioneering innovative practices toempower women, men and their dependents with the means for entrepreneurship, sustainable growth opportunities as well as with the spirit of positive affirmation.
The Foundation stands as a manifestation of the teams' belief in the need to alter the narrative of charity and the context in which it is viewed – to focus instead on the long term effectiveness of sustainable interventions. Kashf thus champions a socio-economic framework that moves away from 'survival of the fittest' to 'survival for all' with a specific focus on the empowerment of poor women and their families.
Kashf has been specifically responsible for nurturing entrepreneurship within a hitherto neglected generation of women, equipping them with the financial and educational ability to realise their economic role in society and enhancing their decision making capabilities. Kashf has also been an architect of change within societal mind-sets, working to increase the social acceptability of women receiving Microfinance.
Their success is evident in the rise of women beneficiaries and clients from 913 female clients in June 1999 to 284,654 female clients in May 2012, while through the Gender and Social Advocacy programme the organization has trained over 245,000 participants, men, women and youth in financial education and gender justice.Their work has in fact psychologically and physically impacted the relationship between women and loans within the Microfinance industry; when Kashf Foundation began operations in 1996, for every Rupee disbursed in the market as micro-loans across organizations, only 25% were provided to women. Today however, as a result of Kashf Foundation's success, almost 50% of the clientele in the micro-finance sector is female .
Setting new benchmarks and best practices for other MFI's, Kashf pioneered the introduction of a systematized approach to responsible finance (2009) by introducing a consumer protection code along with a client grievance and feedback system; a system entirely new in Pakistan at the time. Kashf also spearheaded the introduction of client friendly lending methodology, based entirely on client feedback, as well as innovation within alternate recovery channels through branch-less banking initiatives in partnership with UBL Omni Agents.
Believing financial education to be a crucial building block to nurture and sustain entrepreneurship, Kashf is the only organization in Pakistan offering financial literacy to clients in addition to education and gender trainings. The vision of implementing such novel systems and trainings is to build an entrepreneurial environment helping to bring down the barriers that women face in first initiating their businesses and then keeping these profitable.
As the first specialized micro-finance program in Pakistan, Kashf is currently operating in 27 districts in Pakistan through a network of 157 branches, positively affecting sustainable change in the lives of approximately 4.9 Million direct and indirect beneficiaries comprising of women, men and their families with considerable multiplier effect..Kashf Foundations' services range from the Kashf Karobaar Karza (KKK) productive loan, Kashf Zindagi Bima (KZB) life insurance to the aforementioned social benefits includingbasicfinancial literacy training, systemized financial education training, gender training and business incubation Labs.
Further, the Foundation is often considered as a precursor to the Kashf Microfinance bank; indeed the Foundation and the bank now work together to effectively provide demand driven deposit services to women from low income families, thus becoming a one window operation for all financial needs of women and low income communities.
Kashf Foundation has also come to be regarded as a regional role model for transparency, viability and sustainability in Micro-finance. Testament to this is the fact that in 2002, Kashf Foundation was awarded the Microfinance Excellence Award by the Grameen Foundation-USA for its groundbreaking innovations in the field of microfinance in Pakistan. In 2005 Kashf won theArab Gulf Programme for United Nations Development (AGFUND) International Prize for Microcredit 2005 out of 98 countries. In 2007, the prestigious U.S based Forbes magazine ranked Kashf Foundation 34th in its top 50 MFIs of the World. Most recently, in 2012, Kashf Foundation was also awarded the Smart campaign award for consumer protection and responsible finance. Kashf Foundation is also an active member of the Pakistan Microfinance Network, with Kashf Founder and Managing Director Roshaneh Zafar as one the networks' founding members .
Under the leadership of the passionate and dedicated social entrepreneur Roshaneh Zafar  the foundation continues to dynamically address the need for a new narrative for giving, based on a coherent, innovative and transparent model of Microfinance, in order to transform the lives of impoverished women, men and children, in every possible way.