Levi's® presents Girls this is Your Time!- an activity exclusively for ladies-only. On 7th July, 2013, Levi's® is opening its doors to all its female customers between 1p.m. and 7p.m. at its Flagship MM Alam Road Store in Lahore, inviting them to come and check out Levi's® stylish summer wardrobe at never-seen-beforeprices.
Ladies can expect to be treated to refreshing drinks as they peruse, try-on and buy their favorite jeans, tops and accessories,at unbelievable prices. They will also be advised on their Curve ID and perfect fit by a trained Levi's® female staff who will be present at the event to guide them on the ideal look for their physique. Apart from the up-to-70% discount that women can look forward to receiving on their purchases, there are some fun surprises and give-away also in store for them which will leave them feeling pampered and appreciated.
On this special occasion Levi's® is creating an exclusive ladies-only environment for their customers, all the way from the in-store decoration to the music playing in the background. From the minute ladies walk through the doors they can expect to be greeted and served by women alone, the aim being to evoke a feeling of sisterhood and strengthening the bond between women as they perform their favorite pastime – shopping! It is the ideal opportunity for women to leave their stress behind and indulge in an unforgettable, fun shopping experience as they mingle.
So, all ladies should make their way down to the Levi's® flagship store, MM Alam Road,this Sunday 23rd June'13to enjoy a shopping experience like they have never seen before.
About Levi's®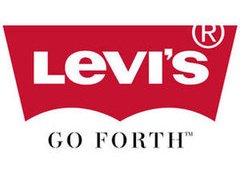 The Levi's® brand epitomizes classic American style and effortless cool. Since their invention by Levi Strauss & Co. in 1873, Levi's® jeans have become the most recognizable and imitated clothing in the world – capturing the imagination and loyalty of people for generations.
Today, the Levi's® brand portfolio continues to evolve through a relentless pioneering and innovative spirit that is unparalleled in the apparel industry. Our range of leading jeanswear and accessories are available in more than 110 countries, allowing individuals around the world to express their personal style.