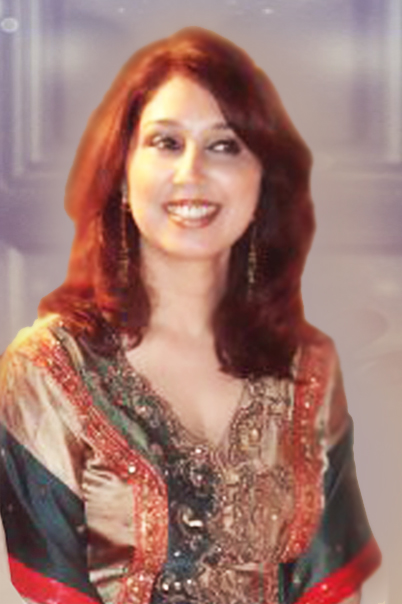 ASIYA MALIK' was founded by Asia Malik and Sundas Mohsin Malik in December 2012, they both carry different styles but what brings them together is the classy taste they hold.

History
Asiya Malik is making cloths for her friends and Relatives since 13 years, the weddings get completed in her family& friends by wearing ASIYA MALIK collection. After a long run she decided to bring her brand in market

The Brand
Range of products truly combines Style & Fashion with great panache. It can match any occasion & mood and help fashion connoisseurs stay abreast with the changing trends. With AM you have choice to associate with a brand that offers…Choicest & Trendiest Quality wear, at affordable prices!
AM's brand philosophy of 'providing the most trendiest & quality style wear at competitive price' makes it a brand apart that is beyond competition!
The CEOs
Asiya Malik believes in wearing the right thing, look must stay 'balanced and sophisticated'. She believes that today style should blend into our traditional backgrounds, if looking attractive is must for you in the wedding season then stick to traditional looks and look timeless.
AM is a designer many are eagerly reaching out to for couture. She is known for her ability to produce stunning designs which are a perfect amalgamation of traditional and contemporary.
Every time she designs she looks up something novel. She considers your best look begins with comfort and fit That's why she offers Traditional, Athletic, and Modern cuts to work best with the person's figure and give room to express their own sense of style. Once you know what looks and feels great, it helps you choose from a variety of her collection
the way you carry yourself adds greatly to the air of confidence others perceive. What you wear also contributes to that look of confidence. Some women say they would love to wear contemporary but are afraid they can't carry it off…
She Says My goal is to create an aura of confidence and assuredness when you walk into a room. Make sure your clothing contributes its part

Sundas Mohsin Malik
loves Romantic Dresses and Classy unique style. She believes that fabric that you use makes a difference in attitude. If you ask her about the fabric, this is what she has to say: "prints are catchy, chiffon is elegant, shimmering silk is classy and cotton is a class
With fabulous & appealing style wear and here to sustain people's enthusiasm and satisfy their urge to be stylish!