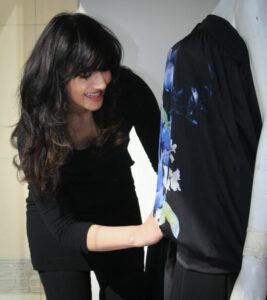 Coveted fashion brand Sublime by Sara will be showcasing their latest Simply Sublime collection titled "NOW, Summer Sublime 2013" on the opening day of the sixth PFDC Sunsilk Fashion Week this April 2013.
"NOW! Summer Sublime 2013", is inspired by the designer Sara Shahid's belief in the importance of living for the here and now – a desire to live for the moment.  Showcasing a heady mix and balance of femininity and funk, flow with structure, and the bold with the soft.
Trends expected within this collection range from bright crisp summer hues, stud embellishments, floral and striped prints and cropped pants. A brand minimalist by nature, Sara Shahid's structural emphasis for "NOW! Summer Sublime 2013" remains on tailored cuts and drape, resting on the brands ethos of the power of understated glamour.
Speaking about her collection for PFDC Sunsilk Fashion Week 2013, Sara Shahid said, "I believe that it is all about the power of NOW.  Life is short, it is unpredictable, so live it! This collection is all about the power of Now; make a splash, make a statement, step out of the box, be bold, be strong, be yourself and be beautiful. Simply Sublime takes a bold leap for summer 2013."
Indeed Sara Shahid has presented multiple and now critically acclaimed collections at previous PFDC Sunsilk Fashion Weeks, including  "A Sublime Existence" in 2011, "La Vie SUBLIME" in 2010 and "Colour Me Sublime" at the first PFDC Sunsilk Fashion Week in 2010. "NOW! Sublime SUMMER 2013" will be available at the Sublime Studio in Lahore as of April.