Dell has always prided itself on being a globally innovative computer technology brand. Keeping the memento alive, Dell Pakistan has launched an exciting campaign this year in February, centered on an online Ultrabook™ competition via its Facebook page. The page has over 5 million followers globally and 450,000 followers on their Pakistan specific page.
Working with local music celebrities Farhad Humayun and Rachel Viccaji makes Dell Pakistan the first company in its field to do a localized celebrity endorsement campaign of this caliber. The campaign in turn marks the official launch of the Dell Ultrabook™into the Pakistani market.
Online fans of the Dell Pakistan Facebook page were asked to answer simple questions about the Dell Ultrabook™ to enter a chance of winning an exclusive makeover by Depilex, followed by a date with superstars Farhad Humayun & Rachel Viccaji, both of whom are known to be ardent fans and users of the Dell Ultrabook™ .It doesn't end here. The winners have another surprise waiting after their dinner date with the celebs.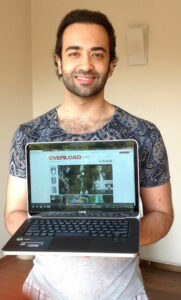 The response has been phenomenal for the online campaign The Ultralook, with 312 people shortlisted from thousands that took part. Further short listing of these candidates is in process, and the winner will be announced via the official Dell Pakistan Facebook page in a week's time. A special application was created by Dell in-house for this particular competition, which allowed fans to enter and take part in the competition hassle free with a few clicks of the mouse.
It is for the first time that a computer technology based company has conducted such an activity in Pakistan whereby top celebrities such as Farhad and Rachel have been engaged as part of the campaign to endorse a notebook brand which already plays an important factor in their daily lives, be it Farhad recording at his studio or Rachel writing lyrics. In Farhad's own words "It's awesome for audio, video & graphic work and sticks by my side while I'm on the GO!"
"Ultrabooks are the new sensation in the laptop industry and we at Dell are proud to offer our top of the line models to the Pakistan market. The Inspiron and XPS series Ultrabooks both offer a great user experience – each catering to a different target market.
I am equally proud of engaging local celebrities Farhad Humayun and Rachel Viccajito our Ultrabook campaign – another step in our "first in the market initiatives." elaborates Mr. Shahzad Aslam Khan (Country Manager – Dell Pakistan and Afghanistan).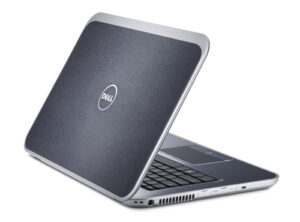 Rachel Viccaji is officially endorsing the Dell Inspiron 5423 Ultrabook™- The Inspiron series is a more consumer based product which is super powerful, sleek ,has a long battery life and boots up in seconds. This Ultrabook™ makes it easy to enjoy your music and movies on the go. The Inspiron Ultrabook™ is more colorful and funky. The target market for this product is home users, especially the youth. To top it all off, the Dell Inspiron 5423 Ultrabook™ is extremely affordable. Interestingly the Dell Inspiron 5423 was one of the first in its product category to offer an optical drive with an Ultrabook.
Overload front man Farhad Humayun is endorsing the Dell XPS 14 Ultrabook™ — XPS is a high end series by Dell for professionals such as Farhad. Compared to other series from the same category, the XPS notebooks/Ultrabooks™ are a good eye candy, offering long lasting performance and stability for people on the go.With a brushed aluminum surface, the XPS not only gives a sleek dashing look but is ultra-light and easy to carry around to help you keep up with your pacey schedule.
About The XPS 14 Ultrabook™
Performance that lasts.
Stay powered up with this premium-crafted, thin and powerful 14″ Ultrabook™, featuring long battery life and 3rd Gen Intel® Core™ processors. The XPS 14 Ultrabook™ has a thoughtful design, built from premium materials including machined aluminum, a silicone base and Corning® Gorilla® Glass.
Inspiron 14z 5423 Laptop
Ultrathin and sleek design.

With its elegant detail, brushed aluminum finish, durable construction and a thin design, the Inspiron 14z Ultrabook™ pairs the look you deserve with the sleek portability you demand.
Stay ultraconnected.
With the Inspiron 14z Ultrabook™, it's easy to video chat with friends anytime and anywhere you have an internet connection. A built-in HD webcam and preinstalled Skype™ make it possible.
About Dell
Dell Inc. (NASDAQ: DELL) listens to customers and delivers innovative technology and services that give them the power to do more. For more information