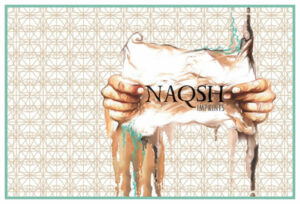 Inspired from the craft and spirit of cartographers, Sania Maskatiya is showcasing a collection titled "Naqsh" at the Fashion Pakistan Week 5. The collection seeks to map new destinations; journeys, maps and worlds through time and space.
Motivated by the beauty of bright geometric, bold stripes, grids and colours, Naqsh aspires to capture the imagination of the fellow discoverer, charming new territories through the contrast of different colours and prints. It makes use of rawsilks, crepes, chamois and silks in conjunction with embellishments such as screen prints, embroidered fabrics and digital prints.
"We're super excited to present our collection at FPW5. We're showing in Karachi after almost two years."– Sania Maskatiya
Among the cuts and colors used, Naqsh embodies draped tunics, straight shirts, straight pants and pleated cropped trousers and features luminous shades of black, white, yellow, orange, sand brown, beiges, turquoise and sea greens.
A graduate of the prestigious Indus Valley School of Art and Architecture in Karachi, Pakistan with a coveted degree in textile design, Sania Maskatiya has been designing since 2007, only a year after graduating, under the label 'Chamak'. In 2010, in an exciting bid toexpand into broader fashion endeavors, Sania launched her own label, the now eponymous 'Sania Maskatiya'.
Sania Maskatiya's brand won its first Lux Style Award for achievement in the fashion design-luxury prêt category and was also nominated for achievement in fashion design- prêt category at the coveted Lux Style Awards 2012.
Sania's signature aesthetic has come to be regarded as a balance between elegance, comfort and practicality. The Sania Maskatiya design house uses only pure fabrics cut and draped in a range of silhouettes creating versatile looks across all their fashion lines. Indeed, the acclaimed house of fashion engages only the finest craftsmen, hailing from generations of artisans