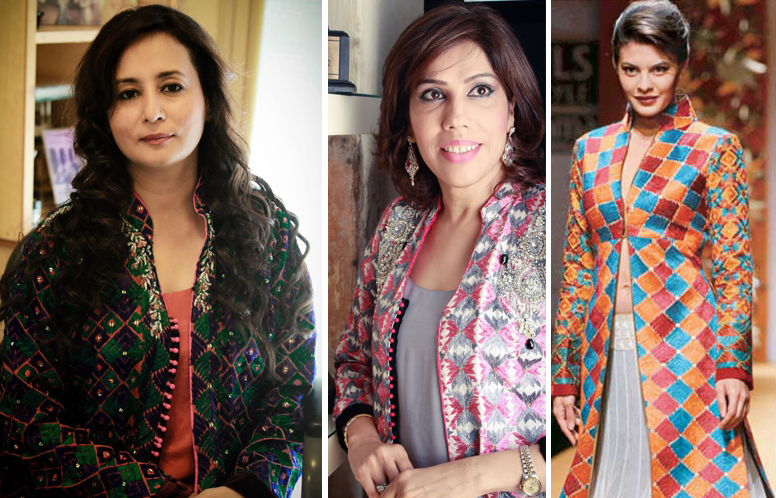 It is said that "Like minds are hard to find". But in my opinion not in Indo-Pak case.
Even athwart the border… psyche does work like wise.
Recently held Wills Lifestyle India Fashion Week spotted the "color of threads" collection of Manhesh Malhotra, who has launched his latest collection 2013 keeping the rich heritage of his native state, Punjab.
On the other hand our famous Pakistani designer Nida Ali had launched her Phulkaari collection approximately a year ago in her winter fall collection in 2012.


A collection within the kaleidoscopic elements. Designs where tradition blends into the ever enchanting enigma of the bequeathal charm.
Considering the tribal legacy and up taking it with the touch of modern trend. The collection consists of affluent inhabitance. Her collection goes glowing and appreciated not just country wide but also by foreigners.
Plagiarists can squabble, it's not an imitation and optimist mulls over that the inspiration take wings across the borders.
All in all what I believe is both the designers amplify the work of craftsmanship that's what all counts.
For your enjoyment and edification, I present some of the pictures of NIDA ALI's designs wore in famed Working Womens' Shoot by famous makeup artists Shaheen Syed & Angie Marshall and from Manish Manhotra's spring collection.
Could it be a case of two designers having the same fantasy independently?
May be….
what do you people think?
Written by: Maryum Deen