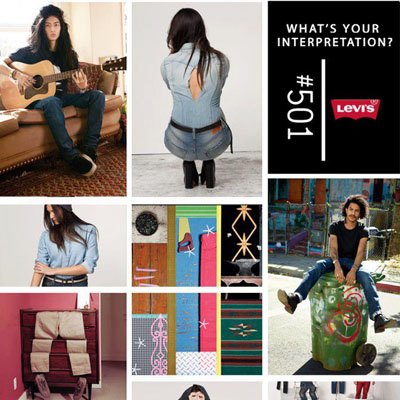 Levi's brings the global #501: What's your interpretation? movement to Pakistan whilst celebrating 140 years of its iconic 501 jeans, which to this day are still being bought and worn around the world. The 501 jean is an exclusive look, and has been worn through the decades by fashion conscious people, including famous musicians and stars. Levi's, in this celebratory year is offering their loyal customers and followers around the globe, and now in Pakistan also, a chance to be a part of something big!
Levi's fans in Pakistan can be a part of this exciting campaign by simply clicking a creative picture in their Levi's 501 jeans and sending it across to the Levi's Pakistan team. Participants are encouraged to send in photographs that show how they interpret the 501, for a chance to win an exclusive wardrobe from Levi's. For further details on the campaign and where to send in your pictures, log on to: http://www.facebook.com/Levis.
The Levi's 501: What's your interpretation? campaign is being run nationwide on City FM 89, so followers can now tune in to their favorite radio station to hear more about this wonderful opportunity.
About Levi's
Levi's was created in 1873 and to this day are the most popular jeans worn around the world. They are the most successful and widely recognized jeans. Levi's provides its customers with the widest range of products possible because they believe in providing quality products and services. It is through these quality products that Levi's earns the trust and loyalty of their
customers' worldwide. Even though Levi's has been around for so long their commitment to innovation continues. They have been a part of history and change in the world and continue to be so.