The Management of Fatima Memorial Hospital successfully launched a new Dual Source CT Scan Machine amid a colorful ceremony to mark the start of operations at the of Fatima Memorial Hospital (FMH) Shadman Campus in Lahore.
Chairperson Central Executive Committee of the Hospital MrsShahimaRehman was thechief guest for the occasion. The ceremony was a well-attended event including heads of doctors association from various cities, heads of departments of the hospital, doctors, nurses, administration and officials from the Punjab Health Department.
Speaking on the convocation Fatima Memorial System Central Executive Committee Chairperson, Mrs. ShahimaRehman said: "This marks another step towards our Re-Invention Plan for the whole Hospital and the System. Health Sector in Pakistan is undergoing a great transformation to bring it up to speed with the international standards. A monumental effort is required in terms of manpower training and equipment acquisition.
Slowly but surely we are getting to a point we are almost at par with any leading hospital in the country and the region. I see Pakistan soon becoming a hub of International Healthcareand FMH will be at the forefront leading from the start."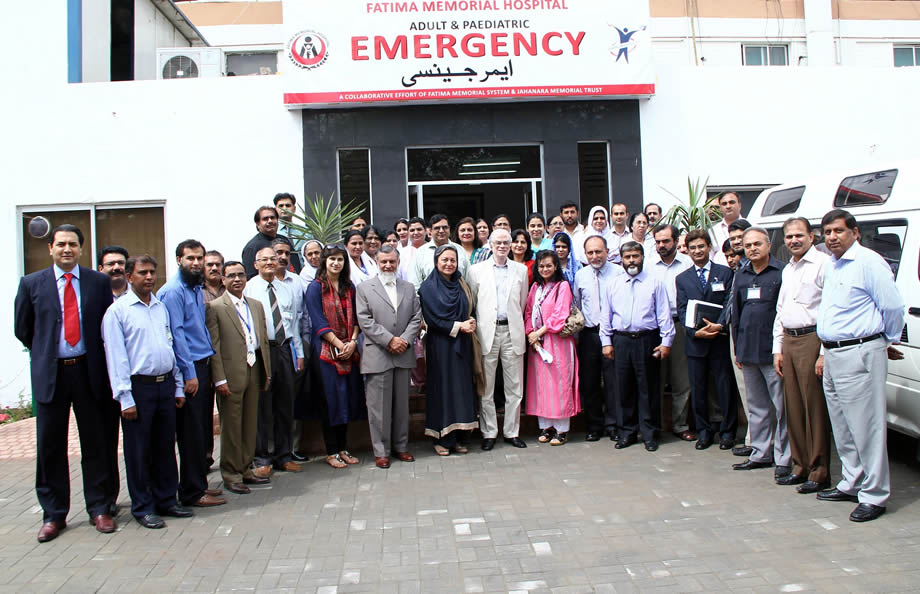 Hospital Board of Management Chairman Mr. Tariq Rehman, FMH College of Medicine and Dentistry Principal Professor Dr. HumayunMaqsood, FMH Hospital Director Prof. Dr.Arif Nawaz and Radiology Department Head Dr. KhubaibShahid were also present on the occasion as well heads of departments and eminent faculty.
CT scan facilities are in short supply in the city and existing facilities typically have long waiting times for patients. FMH plans to facilitate its patients with state-of-the art CT machine which will ensure testing accuracy and will require very low dose for CT scan dye. Test results can also be provided within 24 hours in emergency cases. Easy routine scanning will be possible regardless of patient size and most procedures such as perfusion scans, kidney stone and liver imaging will be much enhanced.
FMH is part of the larger Fatima Memorial System (FMS). Today FMS is a leading health service delivery facility with its constituents that also include FMH College of Medicine & Dentistry, FMH Centre for Postgraduate Training, NUR Community Outreach Program, Student Leadership Program, FMS Centre for Health Research, FMH Institute of Allied Health Sciences, FMH Specialist Care Centre, SaidaWaheed College of Nursing and NUR Center for Research and Policy.
FMS is one of the oldest and largest NGOs of Pakistan working in the Health, Education and Development Sector.