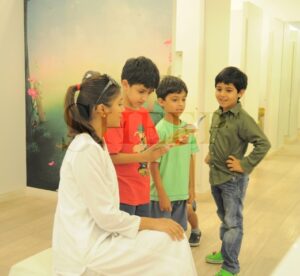 An initiative by SHEEP™ for mums and bachas launched their reading session activity which aims to enhance literacy and encourage reading habits. The first reading session was hosted by the Business Director, Aalia Jafar at their Dolmen Mall Clifton store on 29th March 2013.
With the aim to continue this activity, mums are encouraged to bring their bachas and also volunteer to be readers at each session. SHEEP™ also has a "Donate A Book" activity where books are donated to needy children who love to read. SHEEP™ Lamb is scheduled for Fridays from 3 – 3:30pm at any of their locations, which will be communicated via Facebook.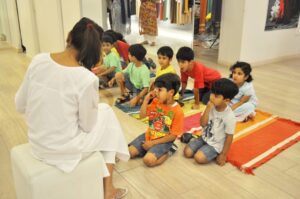 SHEEP™ is a womenswear brand for the modern day woman who values premium quality ready to wear clothes. SHEEP™'s vision is to provide accessibility, affordability and today the brand's name has become synonymous with understated elegance.