Passion is at the heart of the Mausummery brand, just as passion and hard work are at the heart of almost every Pakistani working woman. This spring/summer Mausummery honors these very women and their accomplishments by featuring them in exclusive photo shoots.  The first shoot in this series will be launched in April followed by more in the months to come. The showcased professionals in the first shoot come from various sectors in the work industry and endorse Mausummery as their brand of choice for any and all occasions.
The shoot will feature Radio Jockeys (RJs) Fizza Aslam, Sophie Anjum and Aneeta Bokutz; senior managers Nubla Iftikhar [Technology], Anam Shahid [Architecture] and Sahar Najam [Advertising] as well as journalists Sonya Rehman, Henna Saeed and Saira Agha. These women depict strength and achievement, qualities the Mausummery brand supports and symbolizes.
Make-up and styling for the shoot are being done by Depilex, while the photography will see Mobeen Ansari's creative direction. "Though I have been doing photography for the last nine years, this project is special for me not just because it is my first fashion shoot but because it is an honor to be part of a tribute to working women- that too with a leading brand like Mausummery!" explains Mobeen.
The photo shoot will be featured in various top publications as well as select online websites and social pages.
Mausummery has been around for an impressive 16 years, having celebrated their 15th anniversary just last year. They have 25 stores across 15 cities in Pakistan and showcase collections the year round. No matter what the weather, you will always find something new and fresh in the Mausummery collection.
Mobeen Ansari
A graduate of NCA in fine arts, Mobeen Ansari has been doing photography for the last 9 years, starting it as a hobby. His grandfather and father's passion for photography inspired him to pursue it fully.
Through art and photojournalism, Mobeen aims to show a better and an even more beautiful image of Pakistan. One of the biggest ailments that Pakistan suffers from is its negative image abroad, and unfortunately, while it may be linked to the ground realities, there is a completely different side that never makes it to the news. Mobeen has journeyed all over the country and has photographed everything and everyone from Himalayan peaks under starry skies to philanthropists, actors, politicians and sportsmen of Pakistan- and to the vibrant and diverse
cultures. His work has been printed in several magazines and publications like Newsline, T-Mag, Paper, Ink, Blue Chip and many others. Mobeen is also does painting, printmaking, sculpting and video production.
Fizza Aslam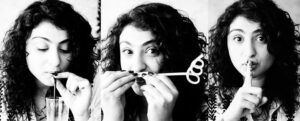 Fizza Aslam Khan, a postgraduate of Mass Communication and RJ for Pakistan's top English radio station has made her mark among the listeners through her unique choice of music and witty remarks. Fizza's friend got her an audition at the English radio station in 2004 and since then, there was no stopping her. At first she was the co-host of a show with a male colleague and later on she got her own show by the name of "Rush Hour".
Apart from the radio business, Fizza is associated with a men's clothing company and has also worked for the television series "Rubber Band". Also, she actively participated in theater during her student years in New York and more recently in a play "Mama Mia" that was held in the city. She spent her initial years in Turkey but for her, living in Lahore has been a matchless experience.
Sophie
Sophie is one of Pakistan's leading female RJs' with a chirpy voice who was voted 'Best Female RJ' and 'Voice of the Year' in the Showbizz Hungama Awards (online) in 2009. Sophie is also currently the manager programming and production at one of Pakistan's leading radio stations.
Aneeta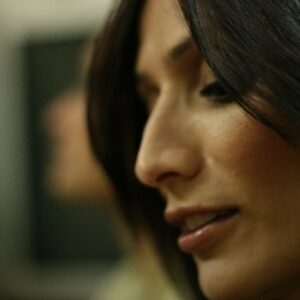 Aneeta Bokutz is a popular RJ for one of the top English radio stations in Pakistan. Her show is followed and loved by many fans who enjoy hearing her voice and the amazing music she plays.
Nubla Iftikhar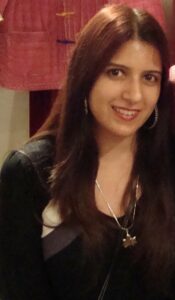 Nubla is an achievement driven personality and a go-getter. She deals in a vast range of marketing and communications related activities for one of the top international computer technology based companies in the world, as their Marketing Head: South Asia Developing Markets Group.
Anam Shahid
Anam, a graduate of the National College of Arts [Lahore] is a motivated person, managing a company that provides its customers with a new line of young and eclectic furniture designed by her.
Sahar Najam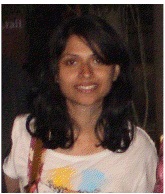 Sahar is a hard working young woman, currently working in a management position for a top ad agency in Pakistan, where she heads an important account.
Sonya Rehman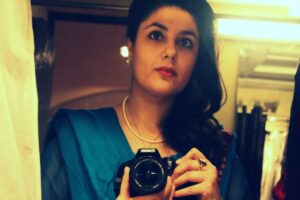 A talented writer and journalist, Sonya has been published across various local and international publications.
Henna Saeed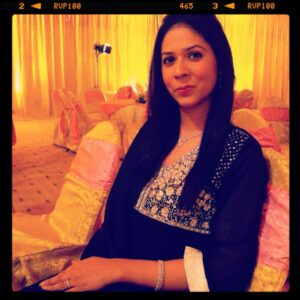 Henna is a recognized writer and TV journalist who has received both national and international recognition. She has a vast array of talents ranging from script writing to teaching.
Saira Agha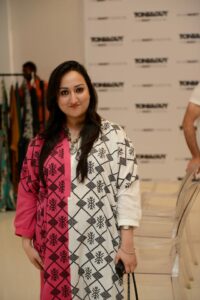 Saira is an editor of the entertainment section for a vastly distributed and popular newspaper in Pakistan. She covers everything from music to movies and anything in between.