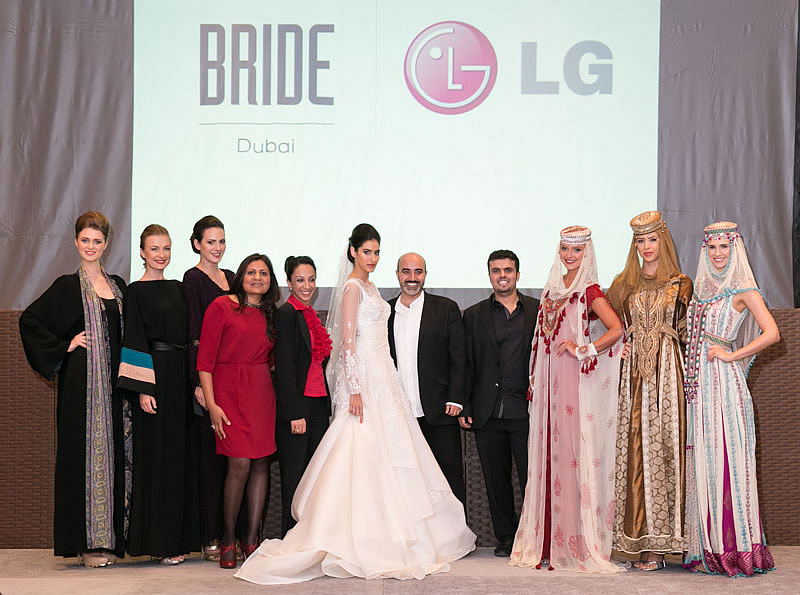 BRIDE Dubai, the largest and most prestigious regional bridal show, is proud to announce its collaboration with LG electronics, the headline sponsor of the 2013 edition of the show. Held under the patronage of Her Highness Sheikha Sheikha Bint Saif, wife of His Highness Sheikh Dr. Sultan Bin Khalifa Bin Zayed Al Nahyan, BRIDE Dubai kicks off on April 10th at the Dubai International Exhibition Centre.
As the largest and most prestigious regional bridal show, BRIDE Dubai prides itself for being a one-stop shop for brides and grooms to find everything they need to prepare for their big day.
In line with this, and as the headline sponsor of the show, LG, the South Korean electronics and home appliances company is proud to take part and present BRIDE Dubai visitors with a wide range of products based on its top of the line technologies.
Brides and grooms to be can browse and purchase a number of LG's signature home appliances and entertainment products on show at BRIDE Dubai, such as LG's unique refrigerators with door-in-door solution and the company's 84-inch Ultra HD TV, all of which are tailored to double-up the joy of those memorable moments in their lives.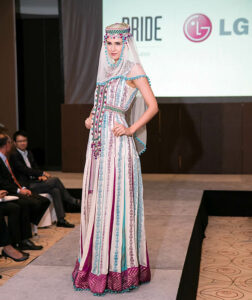 Commenting on LG's participation in BRIDE Dubai, Mr. D. Y. Kim, President of LG Electronics Gulf FZE, said: LG has once again ventured into a new and successful partnership which provides it with a new platform to reach out to potential customers. We are delighted to share the joy with all the excited couples who are planning a shopping spree ahead of their wedding. By being part of BRIDE Dubai, we are able to meet with brides and grooms to be and ensure that their new journey in life becomes a pleasant, convenient and comfortable experience. With our big range of innovative and appliances and digital entertainment products, we are certain every couple will find what they need."
Commenting on the partnership, Daphne Cota, Show Director said: "Planning a wedding is one of the most exciting times of a couple's life but we also understand it can be stressful time – that is why BRIDE Dubai are delighted to partner with LG for the first time to offer brides-to-be and visitors inspiration and ideas for every aspect of their big day, right down to the homely finishing touches."
Visitors can review LG's refrigerators which provide a fusion of style and performance and bring innovative technology to the kitchen with unmatched capacity and unbeatable shelf space. They have everything to keep food at its freshest. With the 10-year warranty, applicable on all double-door refrigerators, consumers can have the peace of mind knowing that the most vulnerable and important part of a refrigerator, the cooling system is covered.
Additionally, the large interior capacities allow consumers to better organize and adapt the space to their own needs. LG's unique door-in-door feature allows quick, easy access to more sought-after items via the exterior door. The same items can also be accessed through a pressure-activated clear panel on the inside of the door-in-door shelves.
The Slim Space Plus™ icemaker frees up valuable top-shelf space by moving the ice maker into the refrigerator door, giving LG's door-in-door refrigerator an extensive amount of shelf space for a 3-door model. Additionally, LG's extra-tall ice and water dispenser can accommodate a wider variety of containers, thanks to its extra-tall height of 9.2 inches. LG refrigerators are ENERGY STAR® qualified in recognition of their energy efficiency. The refrigerators are built around LG's Linear Compressor, one of LG's four Core Technologies. Typically, a refrigerator's compressor is either running at full capacity or turned off completely.
LG's 84-inch Ultra HD TV boasts 8 million pixels (3840 x 2160) to generate crystal clear images at a resolution four times higher than existing Full HD. LG's proprietary Resolution Upscaler Plus adds to the lifelike viewing experience by enabling regular HD images to be rendered in greater detail and clarity.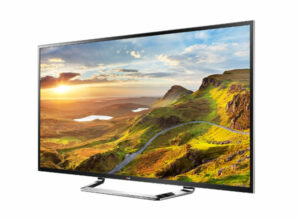 The new premium TV also includes upgraded Smart TV features and its Magic Remote control allows users to intuitively access and navigate the Home Dashboard .LG's Smart TV ecosystem now includes approximately 1,400 apps and access to a growing community of premium content services such as 3D World with a wide array of movies and games.
LG's 84-inch Ultra HD TV also features a 2.2 Speaker System consisting of two 10W speakers and two 15W woofers. It allows to reinforce the sound, and to produce a lush audio experience that perfectly complements the extraordinary visuals produced by the massive screen, creating a home theater at home.