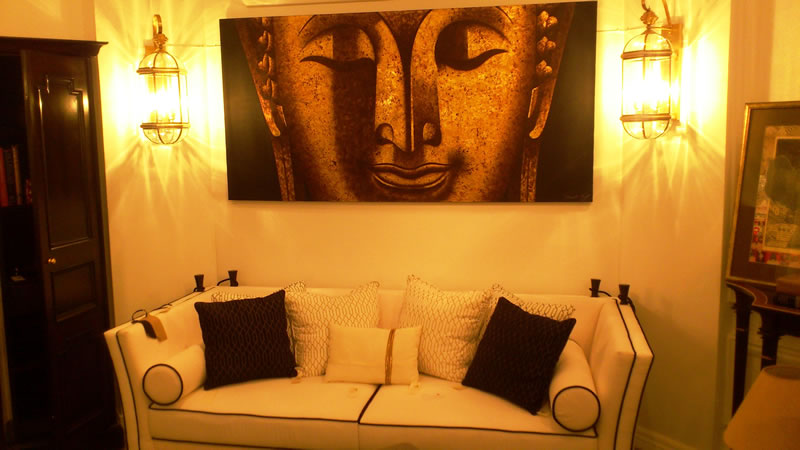 YOC'A, Pakistan's premier home couture brand, unveiled their exclusive Trousseau Collection of furniture and fabrics on the 28th of March 2013 at their Karachi flagship store; 14-C Lane 7, Main Khayaban-e-Bukhari Commercial Phase 6, D.H.A. from 6:00 pm onwards.
The unveiling was attended by a diversity of personalities including photographer Amean J, model and actress Aamina Sheikh, fashion designers Bunto Kazmi and Sania Maskatiya and fashion retailer AsadTareen. Public Relations for the event was handled by Lotus.
YOC'A's Artists Sarah, Ahsan and Zayd showcased an exemplary pairing of both contemporary and heritage pieces. The show included furniture, fabrics, art and lighting carefully selected for all rooms of the house. Indeed YOC'A's Trousseau Collection 2013 presented collectible furniture with one of a kind heirloom pieces infused with simpler pieces, the revival of ancient  techniques such as the hand cross stitch that is used on sofas and cushions.
Visitors and patrons had a chance to witness furniture as fashion with custom designed chairs replete with zips and wheels. YOC'A also reintroduced the cabinet in the drawing room concept, showcasing this in varying sizes and proportions with details such as block printing on the inside and intricate inlay on the outside. Paired with selected art, fabrics and lights, YOC'A offers a complete interior look.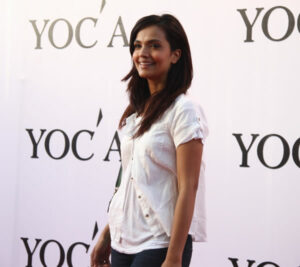 The trend in the show was to pair more casually finished pieces with opulent ones to create a dynamic that is affordable yet luxurious. Based in a color pallete of soothing greys and beiges, the collection infused hints of color such as emerald green, 2013's color of the year, making an appearance. Metals such as brass, steel and rich stones also appeared on some of the heirloom pieces.
Speaking on the new collection Sarah, Ahsan and Zayd said: "We are excited about this collection as it gives us the opportunity to show some of our very unique pieces alongside the more affordable, yet luxurious, ones. We feel it gives the YOC'A client accessibility to some designs that appear only in our interiors, and also allows us to demonstrate how we at YOC'A pair pieces together. We are thrilled to indulge in the revival of crafts such as hand cross stitch and inlay. We have worked very closely with the craftsmen to develop this. This season we have had some fun with glass, so over all it's a good collection"
Looking forward, the artists at YOC'A will also be announcing a series of Fashion and Artistic collaborations in June/July 2013.
About YOC'A:

"When style is akin to your lifestyle – that is our philosophy at YOC'A."
– Sarah, Ahsan & Zayd at Yoc'a
Established in 2006, YOC'A, or the Young Collective Artists, is Pakistan's only home couture brand run by three professionally trained architects, uniquely interpreting aesthetic and scale within an international design vernacular. In consonance with its name, YOC'A embodies the synergies between different artists, artisans, designers and philosophers to create a combination of inspirational creativity; a creativity that is manifest in their interiors, furniture, fabric and accessories. The lifestyle brand currently retails at their showroom, based in Karachi's upscale Bukhari Commercial area.
YOC'A represents high-end design and a unique flair for style. They are distinguished by their understated elegance and as a boutique furniture and home textile brand. YOC'A is widely regarded as industry trend leaders, known for working with only the best quality materials, paying meticulous attention to detail through painstaking craftsmanship, constantly aspiring to honour a commitment to bring luxury and quality design to spaces.
YOC'A is the entrepreneurial and aesthetic brainchild of Ahsan Najmi, Zayd Bilgrami, and Sarah Najmi Bilgrami, all of whom studied Fine Art and Architecture at the prestigious Rhode Island School of Design. Indeed the three artisans represent a second generation of experts, whose seasoned predecessors have to their credit the 35 year history of the Najmi Bilgrami Collaborative Ltd (NBCL), where all three team members are partners. Together Ahsan Najmi, Zayd Bilgrami and Sarah Najmi Bilgrami collaborated and launched YOC'A
As a couture brand, YOC'A offers an exclusive yet versatile repertoire of design led furniture, fabrics, lighting and interior consultancy, suitable for both corporate and residential clients. Speaking about the brands inspiration, Zayd Bilgrami, Sarah Najmi Bilgrami and Ahsan Najmi commented: "We are immersed in a network of people who eat, breathe and live design.
Whose varying thoughts and ideologies integrate to manifest in the wonderfully diverse furniture, fabric and other tid bits which we produce. Style is a statement and contrary to popular belief it is not effortless-it comes with tedious observation and meticulous attention to detail.  Whether you have a cup of tea hanging on your patio or have girlfriends over for the ol' 'I don't indulge in gossip sessions'. A Yoca-ite feels compelled to execute it with a flair for style. That's where we come in, bringing design to your everyday life."
YOC'A will be introducing a brand new trousseau collection consisting of bedroom, dining and living room furniture and fabrics in March 2013. The Young Collaborative Artists are also pioneering a collective series of exclusive furniture pieces with Pakistan's top artists, fashion designers and photographers along with creating exclusive furniture pieces for the L'Oreal Paris lounge at the PFDC L'Oreal Paris Bridal Week October 2012. Further, the team endeavors to launch exclusive standalone boutiques in Lahore, Islamabad and Faisalabad between 2013 – 2014.
Yoc'a is currently located in Karachi at Main Khayaban-e-Bukhari Commercial Area Phase 6, D.H.A.