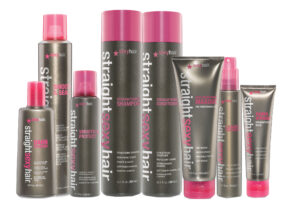 A leading California-based, professional hair brand, Sexy Hair Concepts connects people around the world through the energy of creativity; self expression and education!
Sexy Hair Concepts brings to life the irresistible experience of a sexier look and lifestyle. Always on thepulse of what's new and hot, Sexy Hair has been producing high-qualityhair care products for those in the professional beauty industry for overa decade.
Today, stylists look to Sexy Hair for the latest and greatest products to achieve the hottest and trendiest looks. Over the years, Sexy Hair has established a reputation for creating a wide range of innovative products that do exactly what they promise.
Select from a range of Big Sexy, Curly Sexy, Straight Sexy, Silky Sexy or Short Sexy – Sexy Hair has what you need to make your style rock! Sexy Hair Concepts is distributed in Pakistan by the Cosmo Group.