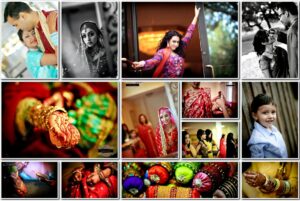 Photography in old days was thought to be only a hobby but with the passage of time this zeal the sense of capturing beauty in ones camera became a profession. Fashion Photography is expensive passion yet since the advanced cameras which automatically sense the beauty and take larger then life images are costly and above all the time and passion it demands is not the cup of tea for everyone, but yeah the artistic fashion photographers yet managed to bear all this expense just to capture the beauty. Yes, capturing the beauty which can be in woman's eye and her shine of hair, which can be in some exotic natural scene or it, can be the beauty of wild animals out in jungles.
Fashion photographers in what eva form of beauty they are interested in continues their work. Taking of fashion photography let us tell you that fashion photography is the name of photography covering the best of new fashion trends. It's consisting of desired back ground, the model, the tested trend and lots of accessories which included even light directions too. Fashion photography is now converted into a course. It has its own principles and rules.
Fashion Photographers though they spend a lot but in return they have a huge demand. The photos by dedicated artistic fashion photography are being used in cover magazines of fashion magazines, its being used for promotional campaign of a movie or an ad, it being used by big companies to launch their newest trends.
So if you are dedicated, passionate about fashion and has a sense of photography then you should be ready for adopting the fashion photography as profession.
Tipu jaweri, Ather Shahzad, Fayyaz Ahmed, Abid Saleem, Tariq AK, Faisal and Bilal, Guddu & Shani and Suhail Anjum are the top Fashion photographers of Pakistan. Their lives their passion at top leads them to success. You can be another name.