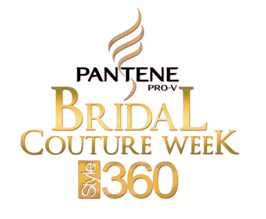 Lahore, October 13: Style360 held a press conference to announce the launch of Pantene Bridal Couture Week organized by Style360, at a local hotel here. The press conference was well-attended by designers and models participating in the event as well as by the media.
The event was presided over by Shanaz Ramzi, GM Public Relations HUM Network Ltd who welcomed the guests, and announced that Pantene Bridal Couture Week by Style360 would be held at Hotel Pearl Continental from 15th to 16th October, 2011. Four shows would be held with 13 designers participating including those from India.
Vaneeza Ahmed then addressed the gathering and gave a briefing about the line-up of designers and models participating in the two-day event. Local designers in alphabetical order are Ali Xeeshan, Bina Sultan (BNS Couture), Fahad Hussain, Faheem Abbas, Gulzeb Asif, Kosain Kazmi, Mona Imran, Saba (La Chantal), Saba and Misbah (Hijab), Sadaf Arshad, Saira Rizwan, Shayinne Malik (SamanZar), and Shaziya Kiyani (Shaziya Bridal Gallery). Gutam Rakha, Rahul Rastogi and Shibani Rastogi (Rabani & Rakha) are especially flying in from India with their collection for the event.
She also shared the names of the 33 models who will be a part of the event, which include Sunita Marshall, Tooba Siddiqui, Meesha Shafi, Sabeena Pasha, Fauzia Aman, Neha Ahmed, Rabia Butt, Nooray, Mehreen Syed, Zeba Ali, Mehreen Kanwal, Hira Tareen, Rubab, Ayaan, Racheal Gill, Cybil Chaudry, Konain, Sana Sarfaraz, Marvi Sarfaraz, Sehrish Baqar, Saima Haroon, Monica Benjiman, Gaiso Khalid, Rehab Daud, Sehar Hussain, Amna Baber, Alizey Gabol, Sadia Faisal, Fia, Urooj Ahmed, Saima Azhar, Sadaf Kanwal and Sofia Khan.
Sharing his thoughts on the event, Faisal Waheed, Brand Manager, Pantene, said: "We are pleased to be associated once again with this important event in the fashion arena. Wedding is an important occasion for the Pakistani society as it brings with it joy and celebrations – this is a time when everything has to be perfect, from the dress to make up to jewellery and most importantly hair. You just cannot afford to have a bad hair day around that time, and this is where Pantene comes in. The new Pantene with the power of oil transforms your hair in just 14 days giving you perfect hair for the important occasion."
Pantene is one of the leading shampoo brands in the world, and has over the years built a strong association with the beauty regime, he added. More recently Pantene has also announced its partnership with five renowned Pakistani women as part of its 'Critics Turned Believer Campaign'. Pantene aims to touch and improve the lives of more women across Pakistan and Pantene Bridal Couture Week is a step in the same direction. This would be the second year in a row that Pantene sponsors Bridal Couture Week.
A video presentation followed which provided glimpses of the earlier highly successful BCWs held in Lahore and Karachi. It may be recalled that the first event held in Lahore last year had 17 designers spread over three days and included names like HSY, Nilofer Shahid, Nomi Ansari and Mehdi from Pakistan and Muzzafer Ali from India. The second BCW held earlier in Karachi had 16 designers participating and included names like Deepak Perwani, Mehdi, Shaiyanne Malik, Zainab Sajid and Lajwanti from Pakistan, and J.J.Valaya from India.
As in the BCW Karachi, dance segments will be a part of the two-day event. This time round the dance choreographer is Shauqat Hussain Samrat. Make-Up artist on both days is Sabs Salon, while the event is being managed by J&S. As in the second BCW, the event's radio partner is Radio 1 FM 91, while airline partner is Air Blue. Designers present at the event, particularly those who have been a part of BCW in the past as well, were invited to speak a few words on the occasion. The floor was then opened to questions and answers. President HUM Network Ltd. Sultana Siddiqui gave the Vote of Thanks and invited everyone for high tea.