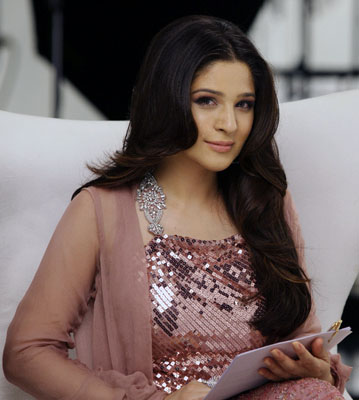 Caring for Pakistani women since its inception forty years ago, Capri's philosophy captures the belief that the Pakistani woman of today is beautiful and inspirational, inside and out. Having started a journey with Mehreen Raheel and her story of success earlier this year, Capri continues to honour women who inspire and motivate, with the introduction of Ayesha Omar as a Brand Ambassador.
With her ongoing pursuit of success in the field of media be it hosting, acting, modeling, and most recently singing, combined with her infectious charm, Ayesha Omar embodies the essence of a true Capri Woman;  one whose life captures beauty and confidence that continues to lead her towards the realisation of her dreams. Indeed Capri hopes to inspire women through their ambassadors and their journeys of struggle and success against many odds.
Speaking about her new role as Brand Ambassador for Capri Ayesha said "I am delighted to be able to share my story with all Pakistani women and I am honoured that my life and work reflect Capri's values of inspiration and motivation. From my experience, women who are extremely dynamic are often not given many inroads or encouragement into using such talent. With Capri's platform and encouragement, I hope I am able to work with other women in the country to capture confidence, beauty and the realisation of their dreams"
Speaking about the introduction of Ayesha Omer as their latest ambassador, Marketing Manager Zulfiqar Ali Ansari said "Capri is a brand that is about beauty with substance, its looks past the superficial, glamorous façade and appreciates both inner and outer beauty. Our brand ambassadors embody the virtues having overcome obstacles and achieved success. Ayesha has achieved success in all the fields she has ventured in and has widespread appeal especially amongst the younger lot. Through this campaign we want to show the Capri cares for the Pakistani woman and we support passion, initiative and endeavor."
Indeed with its distinct natural ingredients Capri cares for the needs of four main personalities of women captured in Blue, Green, Pink and White Capri. Versatile, confident and full of life, Ayesha's personal Capri soap of choice is Capri Pink, with Rose Petal, Strawberry and Milk Protein Extracts which offers moisturized, radiant and glowing skin – the perfect Capri for all passionate and energetic women.