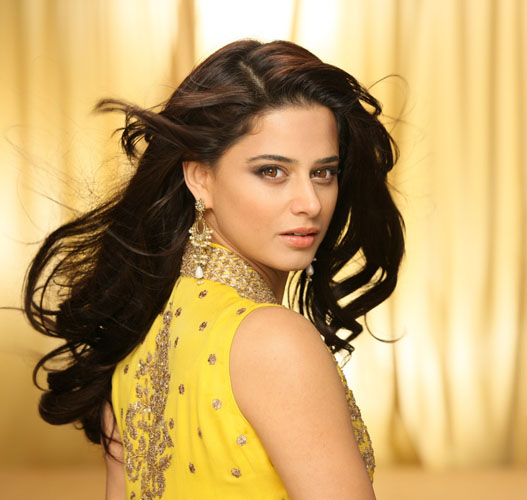 The beautiful and talented Mehreen Raheel has been part of the Pakistani media industry since the tender age of 15. In spite of having been discouraging from the industry, today, Mehreen has grown to command exceptional popularity in Pakistan owing to her sheer talent and continues to inspires a new generation of young women with her charisma and determination.  Mehreen is also one of the few in the industry who have gained professional education in their field. She has an international diploma in Dance and Drama Script Writing.
Mehreen has given memorable performances in various fields of the media arts which include popular TV dramas, theatre, modeling and anchoring shows. Her first media appearance came about in 1994 when she acted in the critically acclaimed TV serial "Ajnabi Rastay". Mehreen has also starred in more than fifty plays as a lead actress. Her most unforgettable performances include "Meri Zaat Zarah Bay Nishaan", "Kinara", "Gardish" and "Dastaan". She can currently be seen on air in the serial "Mastaana Mahi" and is also hosting a Social and Political Satire "Hari Mirchain". Recently she also starred in "Virsa", an Indo – Pak Punjabi movie which was met with much acclaim.
The versatile Mehreen is not afraid of experimentation, challenges and new opportunities. She has appeared in many music videos and commercials. Mehreen won the Best Female Model Award at the MTV Music Awards 2008 for her performance in Abbas Ali Khan's award winning music video, "Malal". She also has the credit of representing Pakistan in India at the Mumbai Marathon of Peace.
A confident and focused woman of substance Mehreen's aim in life is "To serve humanity and showcase the women of Pakistan and their undeniable strength and beauty, through the media."
Away from the camera lens, Mehreen enjoys reading books and watching old movies. She savors good food and has a secret love for cooking.
Recognizing the freshness and confidence of this young and spirited woman, Capri has chosen Mehreen Raheal as their Brand Ambassador. Indeed Capri believes that every woman should make her dreams a reality, just like Mehreen, and today have joined hands with her to inspire the women of Pakistan. The beautiful Mehreen Raheal can be seen on television, print and billboards across Pakistan as Capri's Brand Ambassador for Beauty in 2011 and 2012.