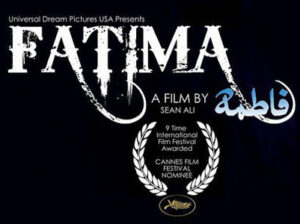 Arsalan Javed ramp model of international fame with some prestigious catwalks as part of his portfolio recently signed up his second movie project "Fatima-the Movie" with Hollywood director Sean. Arsalan though new in this field already has a debut international film under his belt "Love no boundaries' that is expected to be ready for release For New York film festival by the end of this year. Along with Arsalan, Farhan Ali Agha, Sana Humayon and Ayesha Khan Senior will be seen in leading roles supported by  Areesha (Child Artist*), Zainab Haider Ali, Maria Rehman, Hassan Mujtaba, Sardar Hussain, Namra Maqsood, M.Hamid, Mirza Shujat Ali, Tabish Ashraf, Umair Shafi & Zakiullah Khan.
This movie is a true reflection of Pakistani culture and tradition. There is a true and positive reflection of the lifestyles of people living in the sub continent. The storyline revolves around a middle class girl brought up in the low line area of the city Fatima who wants to bring out a change in the society.
When asked the international Model and Actor Arsalan Javed about his character he said he found his role to be challenging and exciting. Although he thinks that to work with a Hollywood director is to compete with the pre set standards of internationally acclaimed cinema and live up to it. He expects lots of hard work and promises to deliver something memorable so that the Pakistani talent is acknowledged and recognised internationally.
The movie Fatima will be release on 30th September 2011 in the local and international cinemas and the Movie produced by Universal Dream Pictures USA & Distributed by Lions Gate Films.