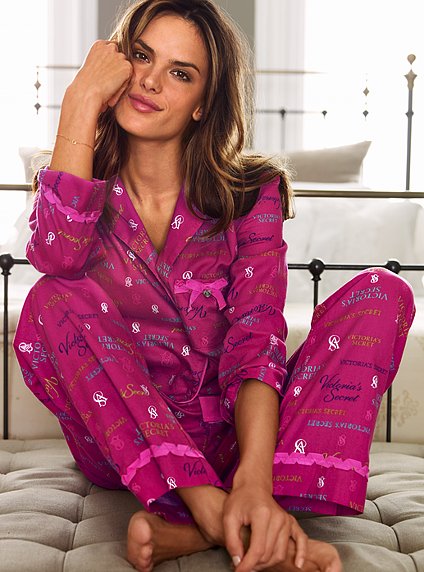 Lingerie has turned into luxury, sensuality and delicacy from the regular set of under-garments. Lingerie trend for summer 2011 has come out as very chic and cool this season.
We cannot deny the fact that women of this era want to be classy in every aspect of their lives, and lingerie is an element which signifies the empowerment of their wardrobe. By understanding the psyche of this era's women the market of intimate apparel has started revolving around the world so rapidly. We can say with no doubt that now the lingerie has become such a vital part of women's wardrobe as it contains the ability to satisfy and stimulate the wearer as well as the observer.
By considering the trends of lingerie in 2011, we will talk about spring and summers trend, which was obsessed with airy and softly polished fabric, embraced with laces, frills, delicate floral prints, tranquil colors to exaggerate the romanticism. But nothing can be like black lingerie as it assures the advance level of class and sexuality, and it screams out the boldness and self esteem of a woman, but if added with the flower body stocking, or lace mesh teddy styles, it will make the irresistibility level rise up. This year animal prints lingerie have also been considered so trendy, as it highlight the wild side of a women to look super sexy. A faded leopard print with hot pink has been on top of the list.
There's a new lingerie trend and it covers more than sexy underwear or camisoles. It's lingerie for your feet introduced by Victoria's Secrets by the name of Tootsie Shoppe. It's time this alternative erogenous zone got some attention. These fun little lace beauties adorn your feet with precious bows and satin ribbon. In summer lingerie fashion 2011, one fashion that has caught everyone's eye are high panties that just give you added shape. Silk, laces are all the things which are in and look really feminine, chic and sensual.
There are a lot of women who have a complex of being their body out of shape or disproportionate. And they feel really uncomfortable wearing swanky lingerie, for such women there are lingerie's available which make them feel comfortable, tummy tucked in and waist line must slimmer and body in a shape.
There are also sets of appealing lingerie available which look really attractive and alluring. The fabric ranges from silk, satin and lace which is highly admired by the male counterparts. The hot favorite color this summer is blue which is available in swimwear, nightwear and regular set of day lingerie. Moreover, there is a different range of style for business women, students and sportswomen. There is a huge range of floral print and pink colors of lingerie are very much loved by everyone.