Bol, a hardcore depiction of the intricate Pakistani system, depicts an epic battle between religious rights and wrongs, of family values and morals and of women rights and homosexual uprightness. Once again Shoaib Mansoor's genius steps forth to claim the revival of Pakistani cinema through a heart wrenching story of love, loss and liberty.
The movie is full of thought provoking and conceptual topics, Bol is undoubtedly a bold movie, one that raises questions about the ills and tribulations instilled in the society but never spoken of. Focusing on the household of a conservative Maulvi, the story revolves around the major character of Zainab (Humaima Malick) and her unwavering attempts at knocking some sense into her religiously rigid father, the hakeem who refuses to acknowledge girls as a blessing of Allah, demeans them incessantly, and hates his homosexual son Saifi with vigor. So much so, that the fear of tainted image leads him to murder his son and then bribe the already corrupt police to let him off the hook for his crime.
Money problems lure him into the tantalizing streets of the Diamond market most commonly known as Heera Mandi. One thing leads to another, Saaka Kanjar (Shafqat Cheema) offers Manzar Sehbai (Maulvi) extensive amount of money in return for him bearing them a daughter. In steps the alluring Iman Ali in the role of a prostitute.
When the maulvi feels bad for leaving the born girl in such an environment where she'll have to trade pleasure for money, he talks Iman Ali into giving him the child so that he can run away. Iman herself drops the child at his place, his family retaliates at his debauchedness, and when Saaka Kanjar comes to take the child away and maulvi tries to kill the girl, Zainab takes over and kills her father.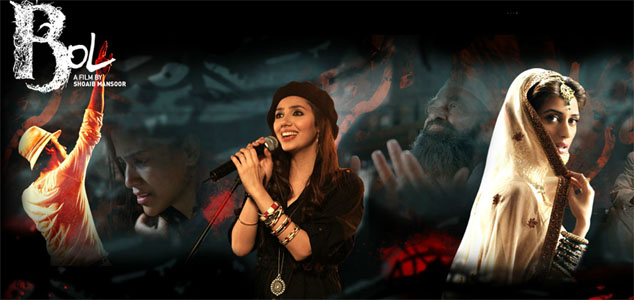 While narrating her story to the journalists who have gathered to hear her story as her last living wish, Zainab raises some eminent questions which provoke the audience too. She unfolds the horrors of the society and people's incompetency to understand the importance of family planning when she screams out 'jab khila nahin saktay ho tou paida kiun kartay ho?' (Why do you bring children into this world if you can't feed them?)
Apart from focusing on family issues, the movie also depicts the political and social prejudices in the society. The Prime Minister of the state is shown to be a negligible person who has no desire whatsoever to read the last wish of a girl being hanged properly. The policemen are innately corrupt who demand money to let a killer off the hook. The beaurocracy is shown to be more concerned with the prime minister's sleep then the life of an individual, when the influential journalist questions him that "aik masoom ki jaan khatray main hai or ap ko prime minister ki neend ki fikar hai?"
Albeit a strong impacting movie, one major drawback of Bol is that it tries to encompass too many issues under one roof which leave little space for every issue to be discussed and portrayed effectively. The movie touches upon Sectarian bias between Shia/Sunni in the society it completely leaves it unattended. Khuda Kay Liye proves to be a better movie than Bol in that respect that it covered all the issues discussed in it productively.
The music of Bol is par excellence. From the heart throbbing number Kaho-aaj bol do to Sajjad Ali's soft and melodic Din Pareshan hai to Atif Aslam and Hadiqa Qayyani's Hona tha pyar; the music is distinct, mellow and just mind-boggling.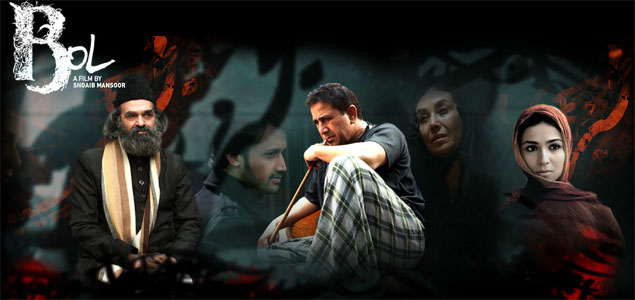 In terms of acting, Hummaima Mallick and Manzar Sehbai have stolen the limelight with their strong and effectual acting.
Another actor to be acknowledged for his tremendous acting would be Shafqat Cheema who stole the second half of the movie with his flawless acting. Iman Ali, when switches from an Umrao Jaan wannabe into a hardcore slangy Punjabi speaking prostitute looks very assured and aplomb.
Serving as a wakeup call for the nation, the movie really makes you shiver. It is a must watch for every Pakistani and missing out on this one would be a sacrilege.