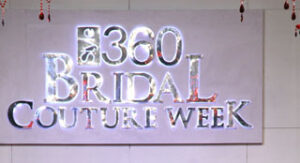 At Style360 Bridal Couture Week Karachi 2011, Pakistani Fashion Designer Fahad Hussayn, Vaneeza Ahmed (Fashion Model, Designer and Bridal Couture Week Producer) and Fashion Model Nadia Baloch passed their remarks about the Bridal Couture Week and also discussed the high spirit behind it.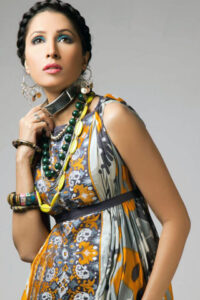 From the first Style360 Bridal Couture Week held in Lahore to the second happening now in Karachi, we have come a long way. Style360's first Bridal Couture Week was held in Lahore last year and we have learnt a lot. The great thing is the response has been amazing in both the cities. Unfortunately last time we couldn't do the exhibition due to security reasons, but this time we were actually able to pull off the exhibition quiet well, not as many as we would like but there are interesting stalls.
Style360 Bridal Couture Week is not just about fashion show – of course on the ramp you get to see new trends. It's a girl's wish to get a perfect wedding, making  a dream wardrobe for herself so this is a great platform to see that wardrobe and it's a solution to all your problems, reason being you get everything at one platform to design your perfect wedding. It is also a platform where we promote new comers and hopefully you can catch everything from cards to chocolates and everything you can think about in relation to a wedding. I feel, Style360 Bridal Couture Week is a celebration for one of the most sacred relationships of your life.
With Pantene – believe it or not I do use Pantene –  you have to feel a certain way. I can't tell you how insecure one gets if your hair isn't looking nice, because hair is the most important and noticeable part in a woman's life, like if you are having a bad hair day, you cannot get out of your house. So hair is the important part of one's being and of course beauty – and for one to be a bride you have to feel beautiful and that's what the Style360 Bridal Couture week is all about, not only from the inside but from the outside.
First of all a great venue. It's good that we have got the Bridal Market out to the public as an industry and we are working towards it by coming and watching the show to know how things look like and buying and shopping for the things, and they get lots and lots of choices just like a multi designer store but it's on a runway so it's great. It's feels great to see that brands like Pantene and Style360 are coming together in helping us put up these shows – giving people the awareness that the products out there can make them look prettier and people are always looking for these things and options so it's pretty cool.
Nadia Baloch Fashion Model:
At the Style360 Bridal Couture Week, there are lots of designers and they are for all sorts of people. People who don't want to spend too much and there are people who want to spend lavishly on their bridal dress. It's good that we have brought all designers together on one platform and people can see, they can decide and pick and choose, what they want, what they don't want. What to wear on their wedding day because it's special and I am glad that it is finally happening in Pakistan. It think it's a great collaboration between Pantene and Style360, and there is a connection as for a girl/bride her hair is really important, you have to have nice hair when you are about to become a bride, you don't want hair falling or split ends, you want yourself to look beautiful before and after. Pantene and Style360 have done a great job. I think every collection showcased is great, they all look so lovely on the ramp.