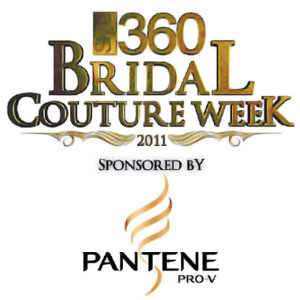 At Style360 Bridal Couture Week Karachi 2011, Pakistani Fashion Models Hira Tareen, Naeem Haq, Iraj passed their remarks about the Bridal Couture Week and also discussed the high spirit behind it.
I think it's great because I was not at the Style360 Bridal Couture Week that happened in Lahore last year, so I am very glad and excited that I got to be a part of the one happening now in Karachi. I think it's a great idea from Style360 and Pantene for coming together with the Style360 Bridal Couture Week With Pantene I believe, their target audience is exactly the same which is a lot of women, the masses, the regular people, people from all sorts of life, the fashionistas, the designers, the photographers, the stylists, the models, I think Style360 and Pantene has done a wonderful job.
I think Style360 Bridal Couture Week is one of a great shows happening in Pakistan. It's just not a fashion show, but you also get to visit the exhibiting stalls. I think events like these should happen more often. I think Pantene is a good brand, which people have been using for many years, and Style360 is one of the most stylish channel we have in the country. I think JJ Valaya's collection was awesome, and it was great to see an Indian designer showcasing at Style360 Bridal Couture Week.
I've been doing ramp for almost 20 years and I feel any company that contributes to the growth of fashion will always be appreciated so Pantene is doing a great job. Style360 has put up a wonderful event – which is catering to all levels of the society. I think collectively they have done a great job together.