At Style360 Bridal Couture Week Karachi 2011, Pakistani Fashion Designer Rizwanullah, Fashion Photographer Tapu Javeri,  Fashion Designer JJ Valaiya and Bushra Iqbal Brand Manager of Pantene passed their remarks about the Bridal Couture Week and also discussed the high spirit behind it.
It's super for Pantene and Style360 coming together to make this event happen. There are Pakistani girls; there are girls from Dubai, and other international models; there are international designers, Pakistani designers. You see the bridal market is a huge market in South Asia, i.e. Pakistan, India, Bangladesh, so I think it's fantastic. I wish them all the luck. It's very good that sponsors like Pantene sponsor fashion events because fashion is a huge market, and is a growing market; events like these create entrepreneurship opportunities; I think it's great, it's fantastic. Today I am excited about Maheen Khan. She is wonderful and her clothes are timeless.
JJ Valaiya
It's more of a joy to be here this time; I have done it in the past, I have done it after ten years this time; I only came at this point because Vaneeza of Style360, who I have worked with before and developed a rapport with, has been asking me for the last ten years. Let's hope it's not another ten years of wait for me to come back to Pakistan. I admire any brand, and appreciate Pantene's sponsorship, which actually understood the fine aesthetics, and decided to support the movement of Style360 and went beyond the sole purpose of making money; it always very welcome. Great people, warm hospitality, it's absolutely joyous to be back.
Bushra Iqbal – Brand Manager – Pantene
It feels great to be back with Style360 Bridal Couture Week, this time in the city of lights. It is truly fulfilling to design for the people of Karachi who like Pantene's own diverse range and have an array of fashion taste. Style360 Bridal Couture Week showcases the work of daring entrepreneurs who have risen over and above expectations creating a path for budding designers. The experience of the Style360 BCW is one that everyone should have at least once as it is absolutely breathtaking and exhilarating.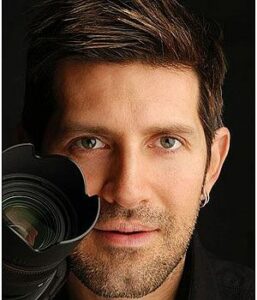 Tapu Javeri – Fashion Photographer
I am really thrilled to be here. I have seen some nice fashion on the runway, and normally fashion shows which have bridal are really boring, but this one isn't, so am very happy for the sponsors and for all the designers and the models. I honestly think fashion is an industry; right now it's a cottage industry in Pakistan, so it needs as much help as possible, and if a brand like Pantene can help out fashion then I am really for it, and I think P&G is a great conglomerate and they should help out the arts. I am looking forward to Maheen Khan's collection, because it's going to be the least heavy and the least bridal and we'll see some women actually walk the runway.