At Style360 Bridal Couture Week Karachi 2011, Pakistani fashion designers Zaheer Abbas, Zainab Sajid and Neelo Allawala passed their remarks about the Bridal Couture Week and also discussed the high spirit behind it.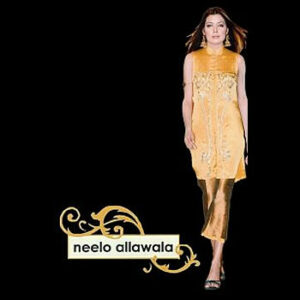 I think it's amazing, we should do it more often; it was done before in Lahore and I think it was quite successful, and even the Karachi one I believe is going really well. And since we have designers from abroad as well, it's an amazing thing; it's a good platform for all the designers, whether Pakistanis or Indians or even the small designers who are just starting out. I think Pantene and Style 360 together have carried out the event marvelously.
I feel Style360 Bridal Couture Week is a really good initiative. I think these kinds of events should happen more often. I am showcasing tomorrow and really looking forward to it and I was very keen to do it as last time it went really well in Lahore. Pantene is a very good brand and we need such sponsors so Pantene's association with Style360 Bridal Couture Week is a very good thing.
It's great, because Style360's first Bridal Couture Week happened in Lahore and is now happening in Karachi; we both have equal markets so it's great. It's always good to have a beauty brand, such as Pantene to be associated with fashion, because in the end they have a connection. I am really looking forward to seeing Maheen Khan because she is not a hardcore bridal designer so I have to see what she comes up with.