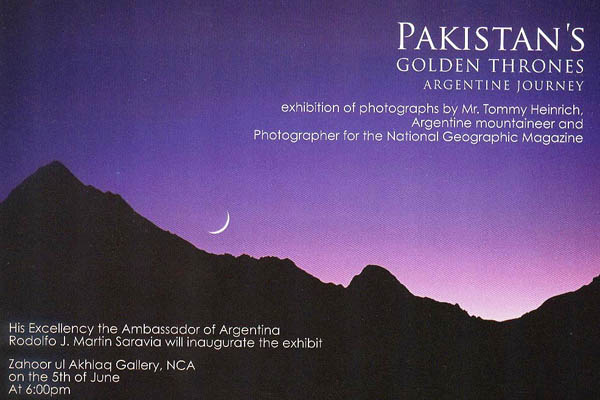 The National College of Arts, Pakistan's oldest academic institution for the Arts, and BF Biosciences Limited, Pakistan's first biotech pharmaceutical company, are entering into a collaboration to improve the state of Public Sector Hospitals in Lahore.  BF Biosciences is a Joint Venture between Ferozsons Laboratories Limited of Pakistan and the Bagó Group of Argentina.
Under the collaboration, BF Biosciences will establish an endowment fund to support merit-based scholarships for deserving students at NCA, while the College will incorporate in its curriculum an annual project run by faculty members and students to uplift one Hospital Ward every year into a positive and supporting environment through the use of art, for the benefit of patients and their families.
The MoU for the collaboration will be signed by Mrs. Fauzia Qureshi,  Principal NCA and Osman Khalid Waheed, CEO of BF Biosciences, in the presence of the  Ambassador of Argentina, H.E. Rodolfo J. Martin-Saravia.
The signing take place on 5th June, at the Zahoor-ul-Akhlaq Gallery (NCA), on the occasion of an exhibition of photographs by the Argentine mountaineer and National Geographic photographer, Tommy Heinrich and sponsored by BF Biosciences Limited. The exhibition entitled "Pakistan's Golden Thrones – an Argentine Journey" will continue from 5th to 12th June at the NCA.