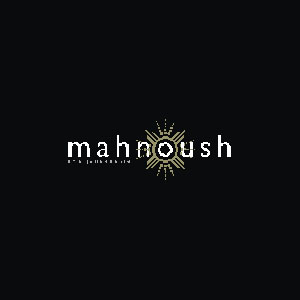 After an extremely well received debut in 2010, Mahnoush is back with another stunning collection of lawns at Lahore 28-30  2011!
Arjumand Amin is the young and dynamic creator of Mahnoush lawns. She says, "Stunning design is always going to be our hallmark—this year, in addition to retaining some leitmotifs from the first collection, such as Far Eastern influences, bejewelled necklaces, bird motifs and embellishments for the back, I have researched aesthetic elements from Turkey and Indonesia.
According to my design philosophy, in printed fabrics, design should be the strongest attribute, followed by the colour palette.And this season, Mahnoush runs riot with colour.  But that's not all.  Our unique embroideries on sheer organza are designed to highlight the prints and colours, .  We offer sophisticated flatbed designs with stunning borders and back motifs,  and a choice of lawn, Swiss voile, and chiffon dupattas."
Arjumand studied fine art for her A-levels, and has experience in etching, lithographs, aquatints, dry point, wood cut – all the basics of actual printmaking. After doing her Bachelors in Politics and Sociology from Warwick University, she returned to her first love, printmaking. But instead of working as a print artist, she decided to go into lawns, as she comes from a textile family.
Arjumand researches her motifs extensively – this past year, she visited several museums in London as well as Turkey to source ideas. She then infuses her own changes in those motifs – she is proud of the originality and uniqueness of her designs.
Then she works extensively on the colour palette, coming up with several alternatives before zeroing in on one or two. The final step is creating embroideries that are different and definitely not run-of-the-mill. Last year, she came up with the idea of doing her embroideries on organza rather than silk, in order to impart an airy, feminine feel to her summer fabrics. In her first year she had embroideries with just some of her prints – this year they all come embellished, due to great demand for her beautiful ornamentations. She also experiments with her prints – last year she gave her cloth a woven look, this time she has gone for a python print. The trompe l'oeil jewellery necklines were also  extremely popular.
She uses 100% Pima Cotton for her prints – Indeed, the quality of the cloth augments the clarity of her prints. Last year, she used Dobi cloth for pant material, and this year has used it again in a shirt material to add texture to the print.
Because of her fastidious attention to detail, the results are stunning – a labour of love that will enhance any woman's wardrobe.