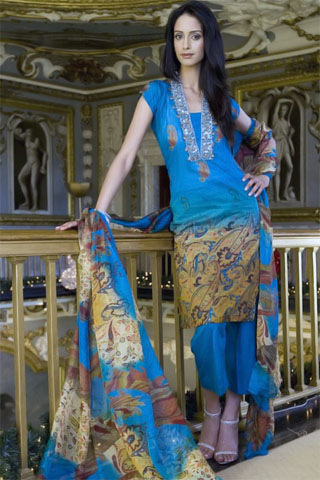 As the spring/summer is approaching, everyone is looking forward to the latest trends in fashion industry; what styles of clothing and accessories are in and what are the colors of the season. The fashion designers have their clothing lines ready to hit the market. The fashion shows are also approaching in the coming weeks to make their mark.
Go for bold and bright colors to amaze the ones around. The vibrant color combination with floral patterns are the flavors of the season. Embroidered laces, strips and applique are now gradually moving out of fashion this summer. More and more extures are very much in for the season. The latest designs and patterns in 2011 will consist of both the lining and floral and a blend of the two. Mix and match these textures to give a classy look to your outfits.Accessorize yourself with multi-colored sandals and jewelry and beat the heat with stylish sunglasses. High heel sandals with beads engraved, are in fashion for the formal occasions. Though, flat colorful sandals will do with your casual wearing. Sunglasses are a must in the summers. Go for large yet trendy sunglasses. As for the jewelry, large rings will be in fashion this summer.
Ankle-long shirts are in style for the spring/summer 2011. The Anarkali voluminous frocks with the flares are going to rock in the summer. Chorridars are also a part of latest fashion these days. However, trousers with long shirts will continue to be one of the style statements in the fashion industry.
The bold and bright red lip color will do for your formal evenings. As for the day makeup, 'less is more' is the slogan for spring/summer latest trends in makeup. Enhance your complexions with tinted  moisturizers having an SPF instead of foundations for day long coverage.
So get ready to shine and stand out with the latest trends in fashion industry for spring/summer 2011.