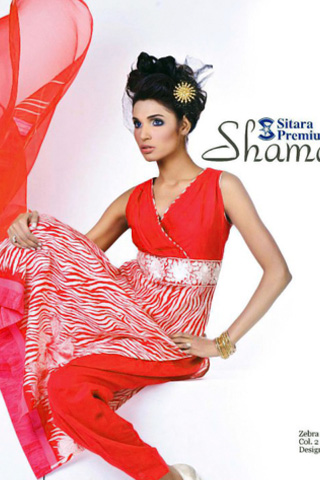 Sitara Textile established in 1959, Sitara Textile specialises in producing high class fabric made of superior quality materials & possesses state-of-the-art production facilities.
The company makes use of the latest technology & equipment to make sure that each product is original in style and shows exquisite craftsmanship. Indeed it is owing to Sitara Textile's entrepreneurial spirit which assiduously seeks constant development, steady progress & outstanding performance that they partnered with fashion stalwart Shamaeel in 2010 to launch annual collaborative collections. Shamaeel herself is renowned for being one of the pioneers of designer lawn in Pakistan having been working with lawn for over 9 years. The Sitara – Shamaeel 2011 collection is available in 16 designs ranging from floral, ethnic, oriental, embroidery and modern art, packaged together with the teams specially designed unique embellishments, accents and panels, allowing women to create their own designs. Based in multiple colour palettes, this affordably priced unstitched prêt collection from Sitara and Shamaeel also offers a panorama of luxury prêt choices based in chiffons/silks in addition to cottons with embroideries.
The red carpet for an exclusive exhibition of Shamaeel 2011 Luxury Lawn Collection by Sitara Premium Lawn on Saturday, 12 March 2011.
Event details:
Date:  Saturday, 12 March 2011
Time: 05:30 PM and onwards
Venue: Avari Towers, Lahore.